Face-biting attacker: 'I ate something bad ... humans'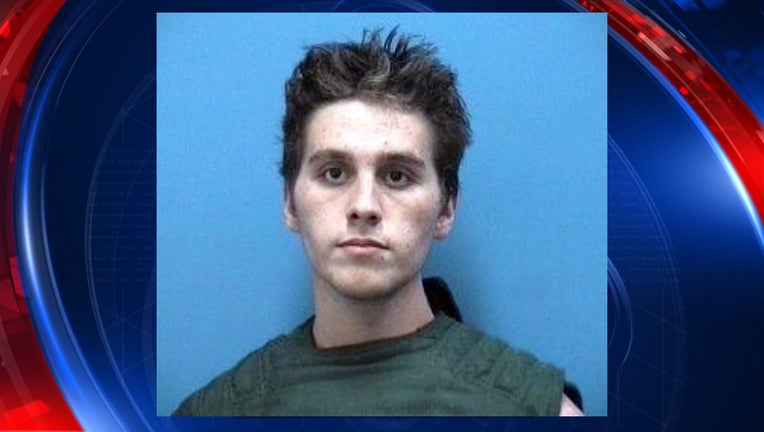 article
WEST PALM BEACH, Fla. (AP) - The Florida college student accused of killing a couple and chewing on the dead man's face told deputies, "Help me, I ate something bad" and then admitted it was "humans" as he spit out a piece of flesh, court documents show.
Austin Harrouff, 19, also begged deputies to kill him after they pulled him off John Stevens' body, according to the records, obtained Monday by the Palm Beach Post.
"Shoot me now, I deserve to die," Harrouff said.
Harrouff is charged with second-degree murder in the Aug. 15 attack on Stevens, 59, and his 53-year-old wife, Michelle Mishcon, outside their Tequesta home. Prosecutors say they will ask a grand jury to indict him on first-degree murder charges. That would make him eligible for the death penalty.
Deputies say they found the then-muscular former high school football player and wrestler in his underwear, making animal noises and biting Stevens' face as he pinned his victim's body to the driveway.
The FBI is running tests to determine whether Harrouff was on drugs. Harrouff was hospitalized for almost two months after the attack. His father says his esophagus was burned. Martin County Sheriff William Snyder has said Harrouf may have ingested lawn chemicals found in the couple's garage.
According to the court documents, one deputy ordered Harrouff off Stevens at gunpoint while another used an electric stun gun on him but he wouldn't let go. Snyder has said the deputies didn't shoot Harrouff because they feared hitting Stevens.
Finally, a deputy with a dog arrived and its bites enabled deputies to subdue Harrouff. Mishcon's body was found in the garage.
Less than an hour before the attack, Harrouff was having dinner with his father, sister and a friend at a restaurant about 4 miles from the victims' house when he apparently had words with his father. Surveillance video shows him calmly walking out about 45 minutes before the stabbings, and his family was concerned.
His mother, unaware of the attack, called police to report him missing; she said he had been acting strangely for about a week, claiming to have superpowers and to have been sent here to help people.
The victims lived a short distance from Harrouff's father and were known to sit in their garage with the door open, watching television and chatting with passers-by.
Harrouff's parents issued a statement days after the slayings expressing their condolences to the Stevens family and their apologies to neighbor Jeff Fisher, who was stabbed as he tried to rescue the couple.