Exclusive: MWD admits wasting hundreds of thousands of gallons of water
LOS ANGELES - The Metropolitan Water District of Southern California, the largest supplier of treated water in the country, is admitting to FOX 11 that it wasted hundreds of thousands of gallons of water or more.
The agency supplies water to dozens of cities and to 19 million Californians.
The Golden State is under a drought emergency and many residents are doing their part to help the water crisis. FOX 11's Christy Fajardo looked into whether the MWD was doing the same and what she found at one facility may surprise you. 
RELATED: California Drought Emergency: Newsom urging residents double down on saving water
When California leaders urged residents to conserve water, Edward Edwards landscaped his Santa Monica home while asking if it would take a lot of water.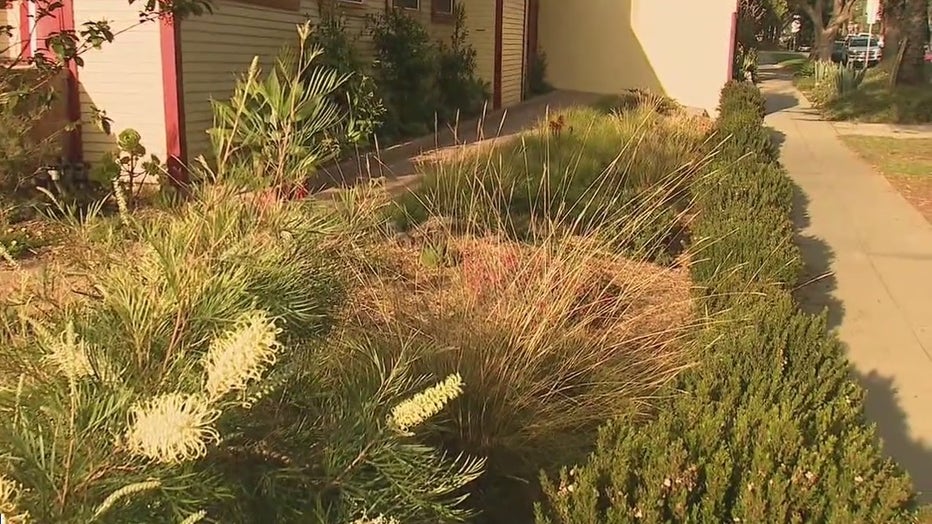 Edwards even linked his irrigation to satellites that track the weather. As he was monitoring his water use, it appears the MWD was not as diligent.
"I don't want to say I'm not surprised," Edwards said.
Numbers obtained by FOX 11 show irrigation at MWD headquarters used more than 3 million gallons of water.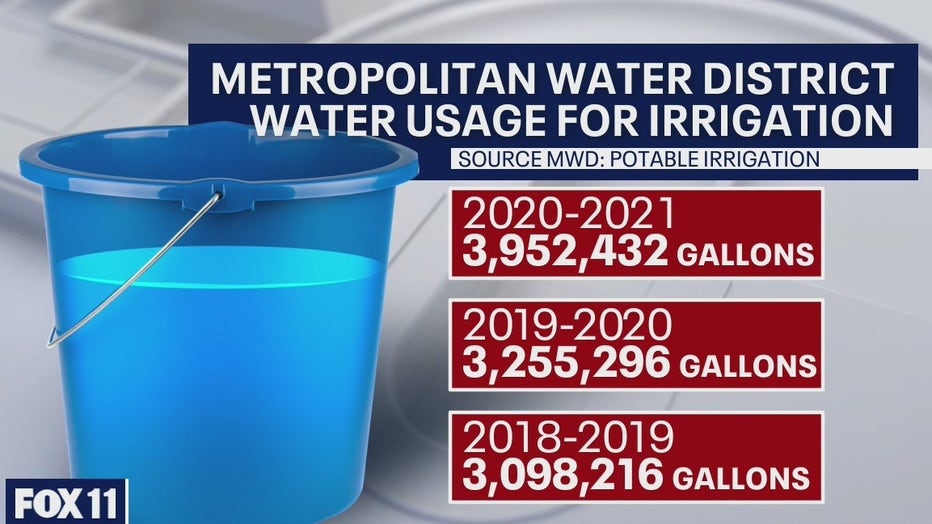 At a time when MWD asked residents to cut back, FOX 11 learned irrigation just at MWD headquarters jumped by 854,216 gallons. To be clear, those aren't massive numbers, but it is enough to supply dozens of families with a year's worth of water.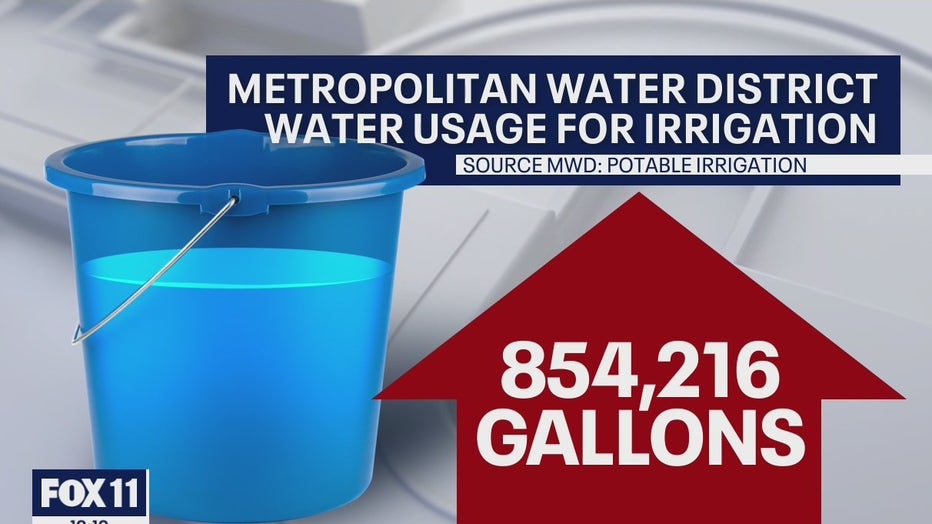 When FOX 11 first started asking questions at the agency, officials admitted the extra outdoor water use was going to landscaping. Then in September, they said it was due to a retrofit and construction.
"We were actually doing work on our fire safety system," an official told FOX 11.
The agency now says that construction was only a small part of the usage and instead, it was mostly due to leaky valves on its irrigation system and a fishpond, which was supposed to use recirculated water.
So, why the confusion?
"It's a fair question and we are trying to determine the answers. We are looking internally at our policies and in our protocols to try to understand how this slipped through the cracks," said MWD spokesperson Rebecca Kimitch.
And the MWD admits to FOX 11 that the 854,000 gallons of wasted water may be just the beginning.
The agency is now admitting it intended to cut down watering days at its facility a few years back, but that a contractor increased the watering days instead. The mishap may have led to the added use of 1.4 million gallons of water.
Get your top stories delivered daily! Sign up for FOX 11's Fast 5 newsletter. And, get breaking news alerts in the FOX 11 News app. Download for iOS or Android.
"We have corrected the issues. We have also implemented new protocols and we are incorporating new technologies to make sure this doesn't happen again," Kimitch said.
"They absolutely should be setting the example. This is the worst case of hypocrisy I have seen in water usage in a long, long time," said Jamie Court with Consumer Watchdog.
Court said if they want to use the slogan "Be Water Wise," they need to be wiser.
"We need a report on why this happened and we need to make sure it's not going to continue to happen," he said.
When FOX 11 first went to the headquarters, MWD did not want the crew to see what was going on behind the curtain. At one point, they even installed a tarp over the fence so the crew could not film.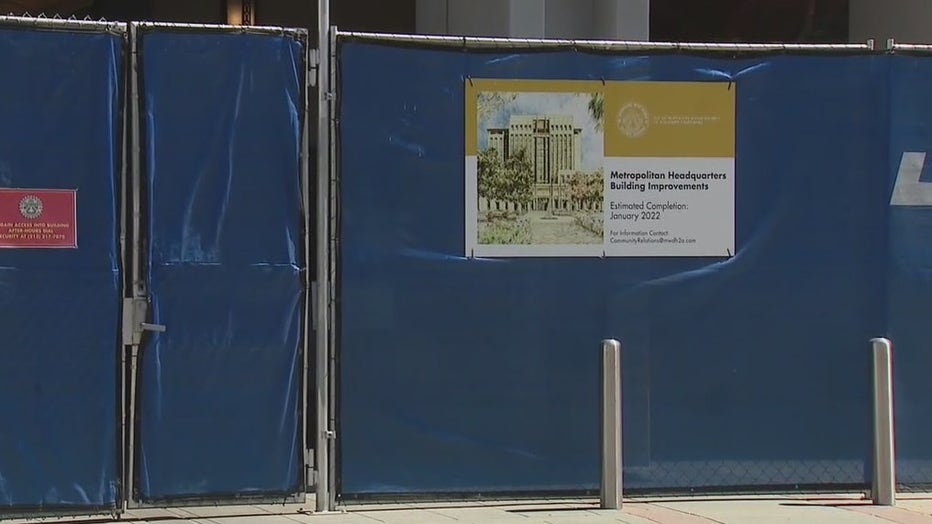 Now, the agency insists there is no more hiding and that they plan to be as transparent as the water that they provide.
The investigation mostly involves outdoor water use. However, the agency noted indoor water use has gone over the last few years.
Tune in to FOX 11 Los Angeles for the latest Southern California news.