DUI suspect in hours-long standoff with police in Orange County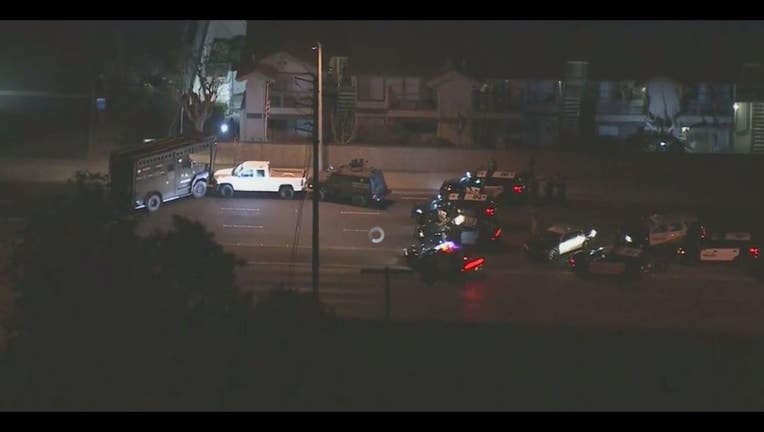 article
ORANGE, CA (FOX 11/CNS) - A motorist has refused to exit his car Sunday night, more than an hour after a police pursuit following a small traffic crash in Orange, police said.



The ongoing standoff began about 5:45 p.m. on Lincoln Avenue, near Kingsley Street, Orange police Sgt. Trevor Cullen told City News Service.

"The driver hit a trash bin and possibly a car," Cullen said. "A passerby who saw the accident called us and officers responded to the scene."

The car was spotted and police tried to pull the man over but the driver refused and a pursuit began, Cullen said.

The motorist went northbound on the Costa Mesa (55) Freeway and then westbound on the Riverside (91) Freeway before exiting on Kingsley and traveling down as far as Lincoln.

Police were trying to persuade the driver to peacefully surrender, Cullen said.