DTLA churro vendor Angeles Rodriguez killed in suspected DUI crash
LOS ANGELES - The community is mourning a beloved street food vendor who was killed by a suspected drunk driver while she was on her way to work.
Angeles Rodriguez, who was known for selling churros in the downtown Los Angeles area, was killed in a suspected DUI crash that happened in South Los Angeles the morning of Sunday, Jan. 22, according to family members.
Rodriguez's oldest child described his mother as "an angel walking this earth." The family gathered in South LA Monday, where they hugged each other and wept, still in disbelief over the sudden loss of the matriarch. 
The 55-year-old mother of three and grandmother of four was driving to her second job at a convalescent home at 5 a.m., when her car was suddenly hit by a vehicle traveling at high speed. LAPD detectives told FOX 11 the driver of the other vehicle flew through the intersection and a red light, colliding with Rodriguez's car with such intensity it pushed her vehicle into a building. She died at the scene from the violent impact. Dramatic video supports law enforcement's account of the event.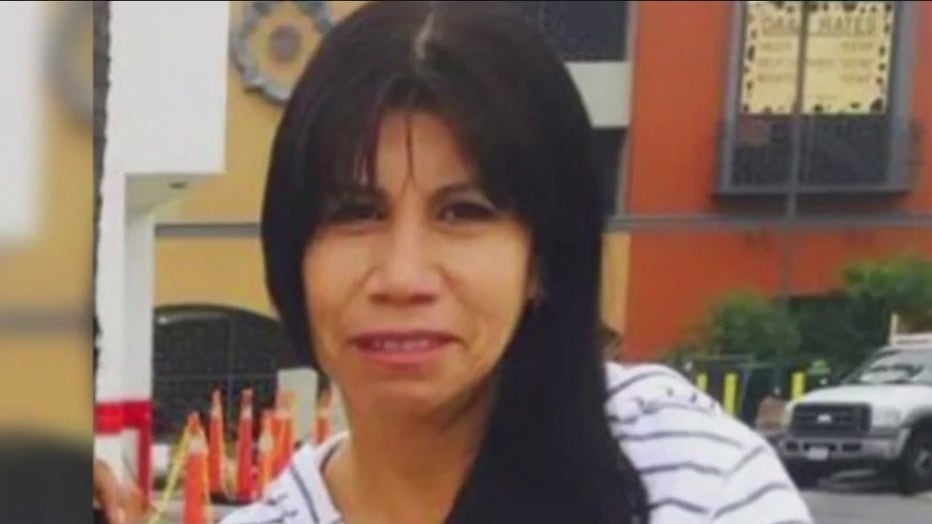 The driver of the other car was identified by police as under the influence and arrested on charges of vehicular manslaughter. The Rodriguez family said the suspect posted bail and was released that same night. Edgar Rodriguez questioned why the alleged drunk driver was set free while his mother "is gone forever."
LAPD investigators tell FOX 11 it could be a month until further toxicology results are back. At that time, if test results show the driver even more intoxicated than suspected, the charges could grow more serious. It's possible the alleged drunk driver could face murder chargesfor Angeles Rodriguez's death, detectives said.
As the family mourns, there's also the financial consequences of this tragic loss. Family members are missing work. Bills are growing, and the funeral costs are expensive.
Rodriguez had recently gotten a catering job, and was looking to grow her business on social media. But now that dream is gone, as is a much loved mother and grandmother.
The Rodriguez family has started a GoFundMe campaign to help with funeral costs and other expenses. They're also hosting a food drive to benefit the family.