Driver surrenders in Long Beach parking lot after leading deputies on high-speed pursuit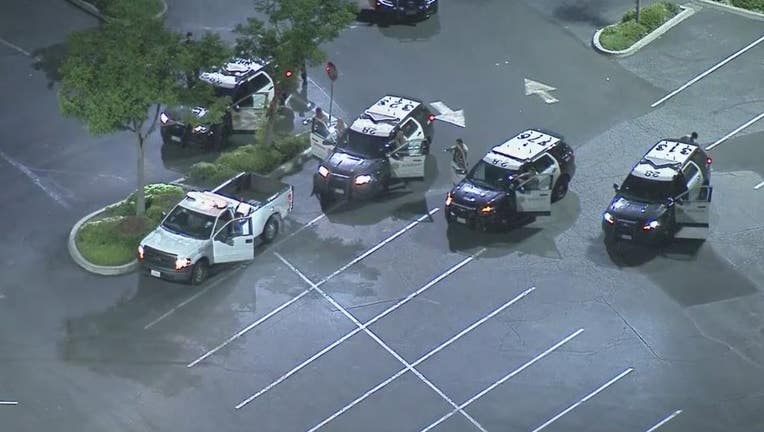 LONG BEACH, Calif. - The driver of a stolen pickup truck has surrendered to authorities after leading them on a high-speed pursuit late Wednesday night.
Just before 11:30 p.m. the driver pulled into a parking lot near Cherry Avenue and Candlewood Street in Long Beach.
Aerials above from SkyFOX showed the driver with his hands up exiting the vehicle. 
Los Angeles County sheriff's deputies followed the stolen white pickup truck on the eastbound Glenn Anderson (105) Freeway, from the northbound Harbor (110) Freeway, in Hawthorne.
The driver then got onto surface streets driving at high speeds before getting on the southbound San Diego (405) Freeway heading to Long Beach.

This is a developing story, check back for updates