Driver of Volvo sedan plows into child's bedroom in Santa Ana home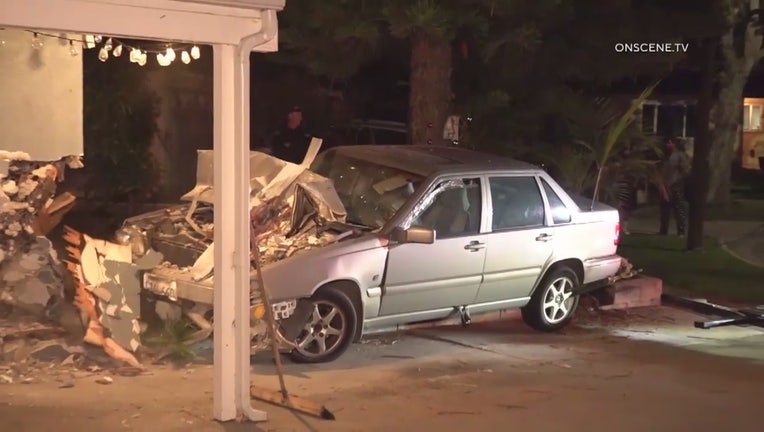 article
SANTA ANA, Calif. - A Santa Ana family was shaken up after the driver of a Volvo slammed into their six-year-old's bedroom wall in their home late Thursday night. 
The Orange County Fire Authority and Santa Ana Police Department were called to a home around 10 p.m. in the 2600 block of West St. Gertrude Place, located near the intersection of Fairview Street and Warner Avenue. 
Fire officials say a driver was speeding when their vehicle hopped over a sidewalk, over the home's landscaping and into the wall of a child's bedroom that was pushed in about three feet. 
The child was in the room at the time of the crash.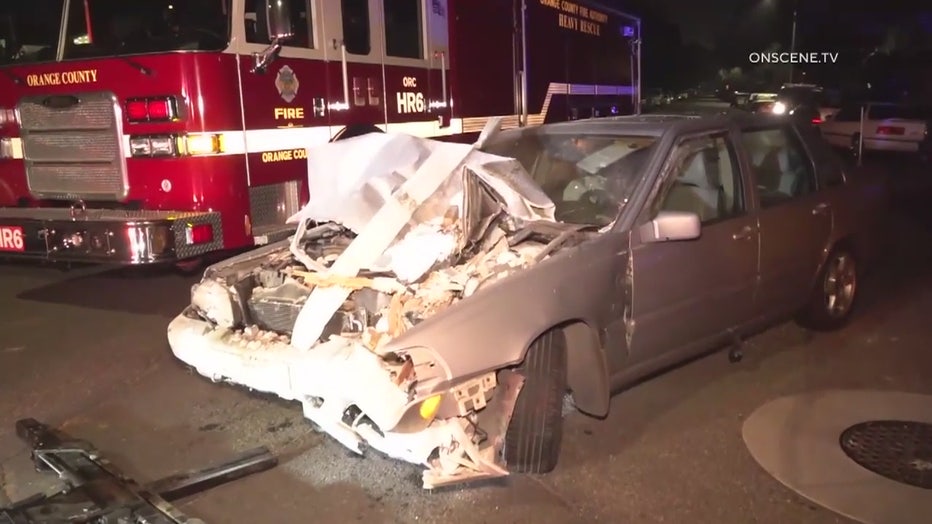 Neighbors say the driver appeared to be remorseful after the collision and authorities believe the driver may have suffered a medical emergency. 
The front end of the home suffered major damage. However, no one was injured in the crash.
The driver was taken to a hospital for evaluation.  
Officials determined the structure of the home was not compromised, which allowed the family to stay at their home overnight.
The cause of the crash is under investigation.