Dozens of animals killed in fire at Alligator Wildlife Discovery Center in Madeira Beach: 'It's devastating'
MADIERA BEACH, Fla. - The owner of the Alligator Wildlife Discovery Center in Madeira Beach is mourning the loss of nearly 40 animals after a fire tore through the facility at Johns Pass in Madeira Beach early Thursday morning. 
Firefighters say the building was fully engulfed in flames when they arrived around 3 a.m. When crews entered the facility, they say they tried to rescue the animals inside, but the situation quickly became too dangerous for crews, and they were forced to retreat. 
Images from SkyFOX show a massive hole in the roof of the building, which is where owner Sonny Flynn said her office was located and where the small mammals were housed. 
RELATED: See some of the world's rarest reptiles at Madeira Beach's Alligator and Wildlife Discovery Center
"It's devastating. This is my life. I don't have anything after this," Flynn said. "Most of the enclosures are wood, so I'm sure it went up very quickly."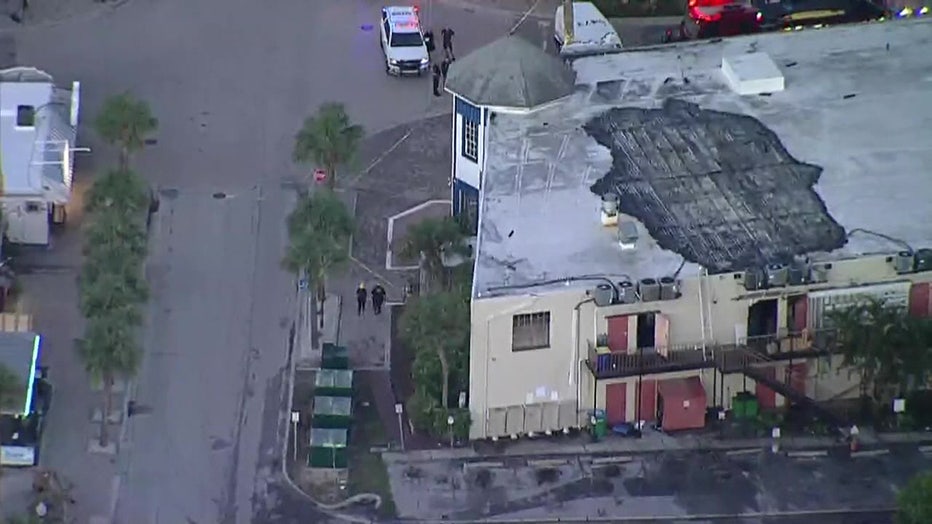 Aerial footages shows a black spot on the roof of the wildlife center following a fire. 
Flynn added that the wildlife center is home if 250 animals with the majority being small reptiles such as alligators and snakes. She also had about 40 small mammals at the facility and all of them died in the fire. 
Following hours of recovery, Flynn learned about 100 animals survived. They were taken to Zoo Tampa, Busch Gardens, the Florida Aquarium and Clearwater Marine Aquarium for safekeeping.
Flynn was moved to tears by the outpouring of support from the community.
"I am so truly blessed to have the community support and the people that care," she said. "They're coming out of the woodwork. It's amazing. And that's what's getting me through this, is that I know that we will [rebuild] again, will be able to take the animals in again."
According to the facility's website the animals at the center came from various places such as FWC, SPCA, wildlife rescues and individual owners who could not care for their pets.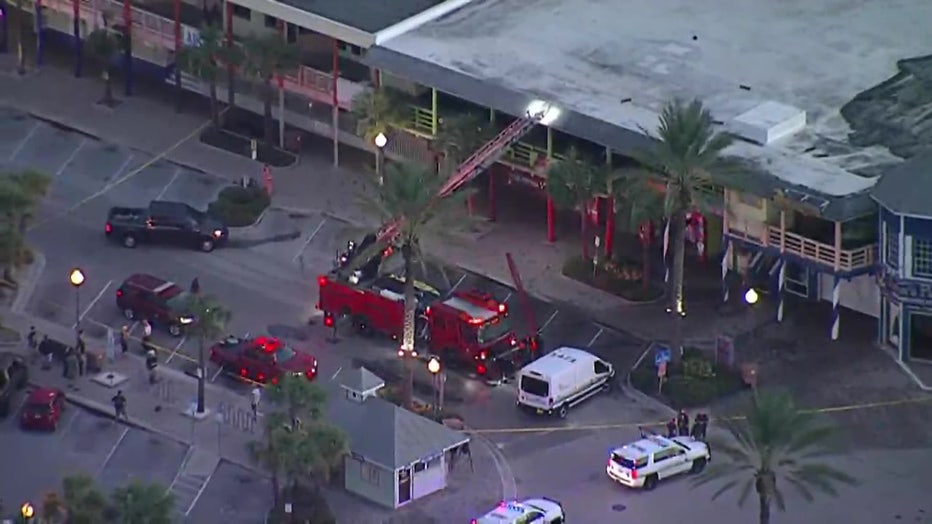 Aerial footage shows the aftermath of a fire at a Madeira Beach wildlife center. 
Flynn had been running the wildlife center for more than a decade. 
She said her goal was to educate the public about native Florida species as well as exotic animals. She also hoped to discourage people from getting exotic pets.
The state fire marshal and the Pinellas County Sheriff's Office are investigating the cause of the fire. 
The Tampa Bay Beachers Chamber immediately launched a fundraiser for the wildlife center to help in the aftermath of the fire. Click here for more information.