Suspect arrested in man's fatal stabbing on Metro train in downtown Los Angeles
LOS ANGELES - The man accused of stabbing a passenger to death on a Metro Red Line train that stopped at Pershing Square in downtown Los Angeles is in custody.
Officers with the Los Angeles Police Department responded to a call of a stabbing just after 5:15 p.m. Thursday. 
Both the suspect, identified as Randy Nash and the victim, identified as 23-year-old Jesse Rodriguez, were passengers on the train when officials said they got into an argument. The exchange of words ended when Nash allegedly pulled out a knife or another sharp object and stabbed Rodriguez multiple times in the chest, investigators said. 
It's unclear if the train stopped because they knew there was a problem on the train or if it was just a regular stop. 
Authorities said the victim then stumbled off the train where he collapsed onto the platform.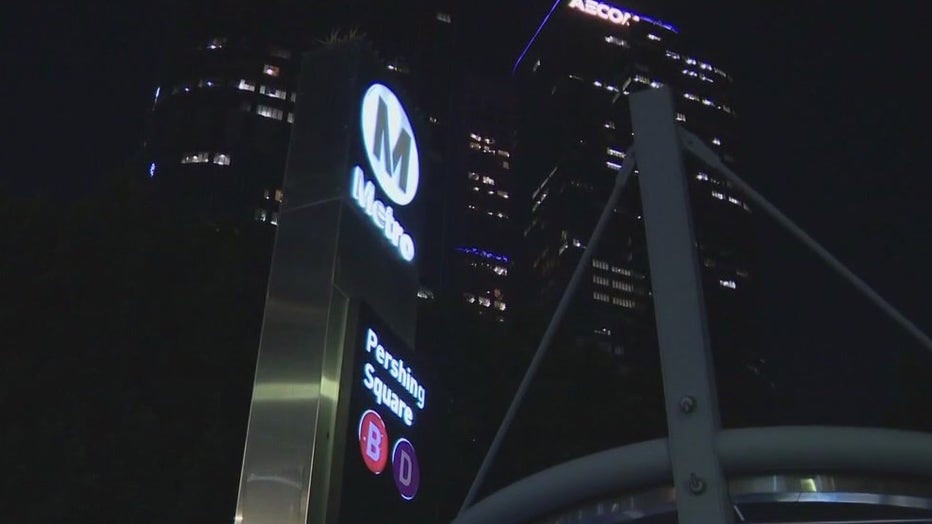 Metro Transit Police officers were nearby and immediately rendered medical aid. He was taken to an area hospital where he died.
Meanwhile, the suspect ran away from the scene. He was arrested Saturday night, according to authorities. 
The LAPD announced that Nash was taken into custody just before 9:15 p.m. on Saturday, Sept. 9 in South Los Angeles. He's facing murder charges and is being held on $200,000 bail.
SUGGESTED: 
This is the fourth fatal incident on a Metro train, bus or platform in 2023.