DoorDash unveils hourly pay option for delivery drivers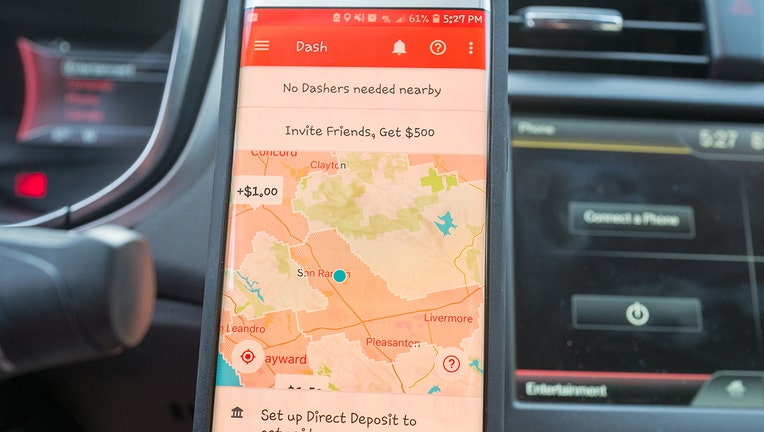 article
SAN FRANCSICO - DoorDash has announced a significant update to its earning structure, offering delivery drivers the choice of hourly pay. 
The popular food delivery platform announced Wednesday that drivers or "dashers" can choose whether to "Earn by Time" or "Earn by Offer."
Earn by Time is DoorDash's new earning mode where workers earn a guaranteed hourly minimum rate for time spent on a delivery – from the moment they accept an offer until it's dropped off – plus 100% of tips.
"We know there are Dashers who prioritize reliability in their earnings, who simply want to get on the road and dash with an exact, upfront idea of how much they'll earn for the time it takes to complete an order," the company said in a press release on June 28. "Earn by Time was developed precisely with those Dashers in mind."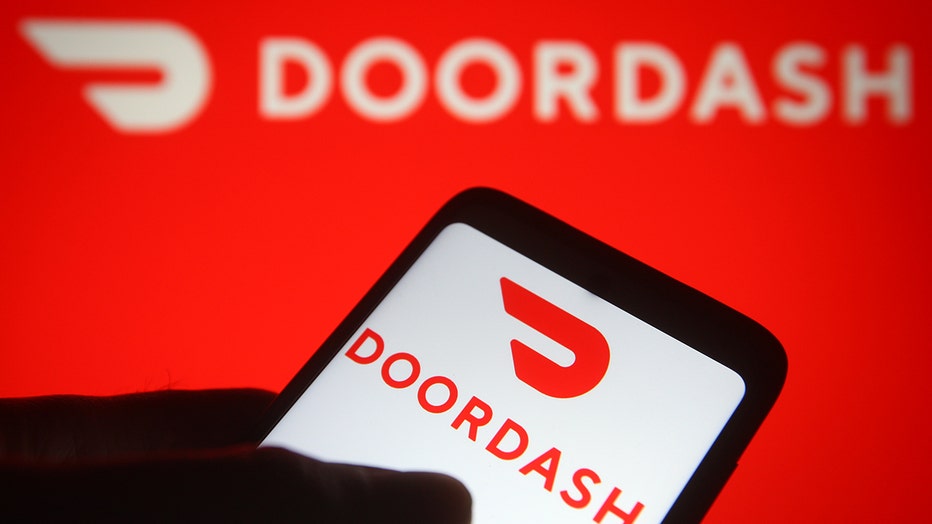 In this photo illustration the DoorDash logo of an US online food ordering company is seen on a smartphone and a pc screen. (Credit: Pavlo Gonchar/SOPA Images/LightRocket via Getty Images)
DoorDash noted that the guaranteed hourly rate is shown at the start of a dash, allowing the drivers to proactively choose this option to see exactly how much they'll earn per hour on delivery.
Meanwhile, Earn Per Offer is still available to workers who prefer to stick with the same pay structure that was previously in place.
"Regardless of how they choose to earn, we know that dashers value efficiency and want to maximize their earnings every time they decide to dash," the press release continued. 
RELATED: DoorDash will now pick up and drop off your packages to UPS, USPS, FedEx
DoorDash also introduced new benefits including Dash Along the Way, which allows drivers to select where they want to start working and receive offers that will take them directly there. 
In addition, the company said it is expanding opportunities for customers to reward its dashers with post-checkout tipping, which enables customers to add a tip – or increase an existing one – directly on the app. 
Over the past decade, more than 13 million people have turned to DoorDash for help reaching their financial goals by earning income, according to the company. 
DoorDash also announced that the company was giving away one-time gifts of $10,000 to DoorDash drivers who joined the platfrom in the early years, completed more than 10,000 deliveries and were still actively earning on the platform.
This story was reported from Los Angeles.