Democratic donor Ed Buck indicted by federal grand jury in drug overdose deaths of 2 men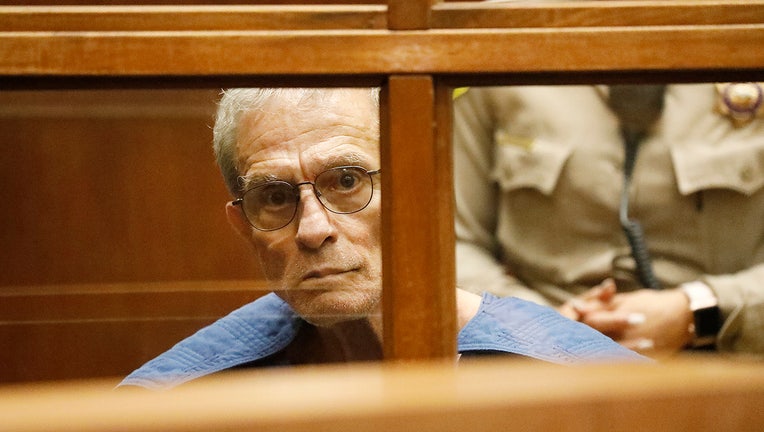 LOS ANGELES - Democratic donor Ed Buck was indicted Wednesday afternoon by a federal grand jury on several narcotics distribution offenses including providing methamphetamine to two men that resulted in their death at Buck's West Hollywood apartment.
The 5-count indictment charges Buck, 65, with two counts of distributing methamphetamine resulting in death. The indictment alleges that Buck provided meth to Gemmel Moore, who overdosed and died in July 2017, and Timothy Dean, who also overdosed and died in January 2019.
Each of the charges related to the distribution of drugs resulting in death carries a mandatory minimum sentence of 20 years in federal prison and a maximum penalty of life without parole, officials said.
Buck also faces three counts of distributing meth to men in May 2018, December 2018, and September 2019. Each of the three counts carries a maximum penalty of 20 years in federal prison, according to officials.
The U.S. Department of Justice says the indictment also alleges that "Buck engaged in a pattern of soliciting men to consume drugs that Buck provided and perform sexual acts at Buck's apartment."
READ: Ed Buck grand jury indictment - PDF
"Buck allegedly solicited victims on social media platforms, including a gay dating website, and used a recruiter to scout and proposition men," said the Department of Justice in a news release. "Once the men were at his apartment, Buck allegedly prepared syringes containing methamphetamine, sometimes personally injecting the victims with or without their consent, according to the indictment. Buck also allegedly injected victims with more narcotics than they expected and sometimes injected victims while they were unconscious."
"Buck exerted power over his victims, often targeting vulnerable individuals who were destitute, homeless, and/or struggled with drug addiction, in order to exploit the relative wealth and power imbalance between them," the indictment alleges.
In September, the Los Angeles County District Attorney's Office filed criminal charges against Buck accusing him of operating a drug house.
RELATED: Democratic donor Ed Buck charged with running drug den in West Hollywood apartment
Reacting to Buck's indictment, Timothy Dean's sister released a statement that said:
"I just wanted to thank everyone one who play a part in getting this indictment, especially the feds for taking this case. My family is overjoyed with the news today.  We all are crying, but with joy. A special thank you to Jasmyne and her team. Thank you for fighting for Tim and being our eyes and ears always. Special thanks to Detective Rodriguez for his continued fight and hard work on this case. We know it was difficult dealing with us pressing you the detectives to work harder. We appreciate their hard work. And to Ed Buck, you will never hurt and cause harm to another family.  We are truly grateful!"
Buck is held on in federal custody without bond. Officials say the federal case is expected to proceed first.