DA's office to investigate fatal officer-involved shooting in Fullerton involving Buena Park police officers
FULLERTON, Calif. - The Orange County District Attorney's office will conduct an investigation to determine whether two police officers lawfully killed a suspect following a traffic stop on Wednesday afternoon in Fullerton.
The unidentified suspect was fatally shot by officers with the Buena Park Police Department, authorities said.  The officer-involved shooting was reported at 11:37 a.m. at Gilbert Street and Moore Avenue, said Fullerton Police Lt. Jon Radus.
Two officers, who have not been publically identified, pulled over a black Range Rover for traffic violations, Radus said. When they radioed dispatch, they were advised that the vehicle was reported stolen early Monday out of the City of Anaheim.
"As the vehicle yielded, it then went into reverse and rammed the officers as they were getting out of their vehicle at which point an officer-involved shooting occurred," Radus said.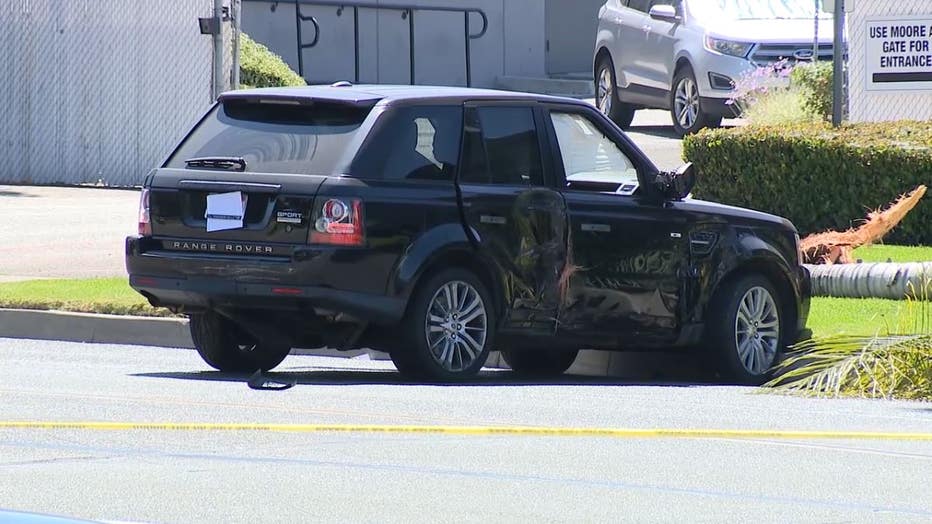 The suspect was pronounced deceased at the scene.
"The two Buena Park Police officers were wearing body-worn cameras — it's unknown at this point what was captured on their body-worn cameras," Radus said. "The Buena Park Police Department also does have cameras inside their vehicles and [we] will be viewing those as part of our investigation."
N. Gilbert Street was closed from Malvern Avenue to Raymer Avenue as authorities conducted their investigation.
Authorities said this shooting was not related to a fatal stabbing at Cal State University's Fullerton campus that occurred Monday morning.
The DA's office will be investigating to determine whether the officers acted within the law during and leading up to the officer-involved shooting.