Dallas USPS worker dies after passing out during excessive heat
DALLAS - A North Texas mail carrier is dead after passing out while on his route during the excessive heat.
The family of Eugene Gates Jr. says he's the postal worker who died in the Lakewood area on Tuesday. The heat index reached nearly 115 degrees.
Gates was a longtime letter carrier who worked for the United States Postal Service for nearly 40 years. 
Tuesday, the 66-year-old left his Lancaster home early in the morning for work at the Lakewood Postal Station in Dallas. 
Gates' wife tells FOX 4 that just after 4 p.m. she received a call her husband had been rushed to the hospital where he later died.
While on his normal route going door to door during Tuesday's extreme heat, Gates' family says he collapsed in a front yard and the homeowner came outside to perform CPR.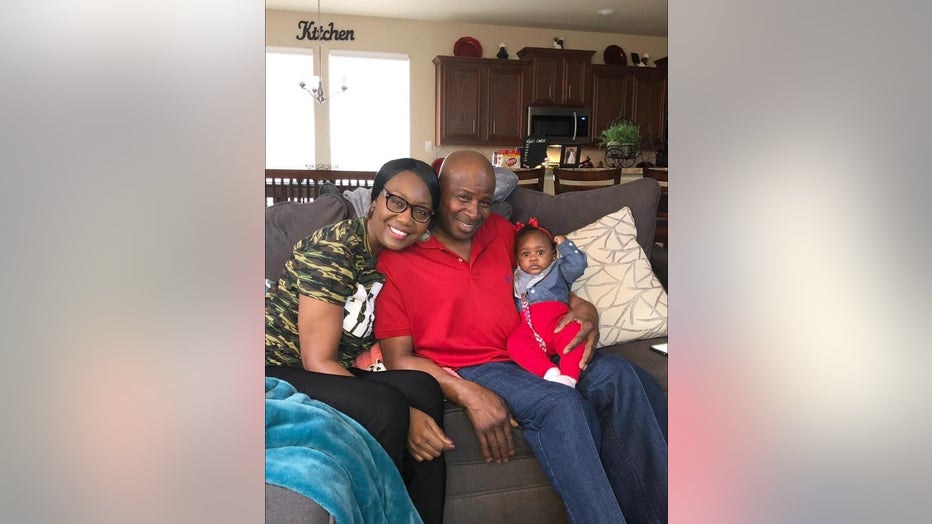 Wednesday, Megan Lucas' mailbox was empty at her Lakewood home. 
"He has been my mailman for over a year. I saw him yesterday," she said. "He was just the sweetest man. He really was."
USPS isn't confirming at this time if Gates died of a heat-related illness, only saying "the postal service is deeply saddened by the loss of life… our thoughts are with his family, friends and colleagues at this time." 
However, it happened during one of the hottest afternoons of the season with heat index values well above 110 and near record humidity.
Lucas provided FOX 4 with a Ring video of Gates recently dropping off mail at her house. She says she would try to provide him with a cold towel and water whenever they crossed paths. 
"He loved his job. He loved the neighbors," Lucas said. "That's so sad that a wife is mourning her husband and children and grandchildren. This neighborhood will mourn him."
The Gates family is still waiting for the cause of death to be released. They tell FOX 4 he leaves behind two children, multiple grandchildren and a wife named Carla. 
Prior to Gates' passing, USPS pushed back the start time for carriers from 7:30 a.m. to 8:30 a.m. But the carrier's union had a meeting Wednesday morning, and the president says they are going to change the start time back to 7:30 a.m.