Cyclist gravely injured by hit-and-run driver in Santa Ana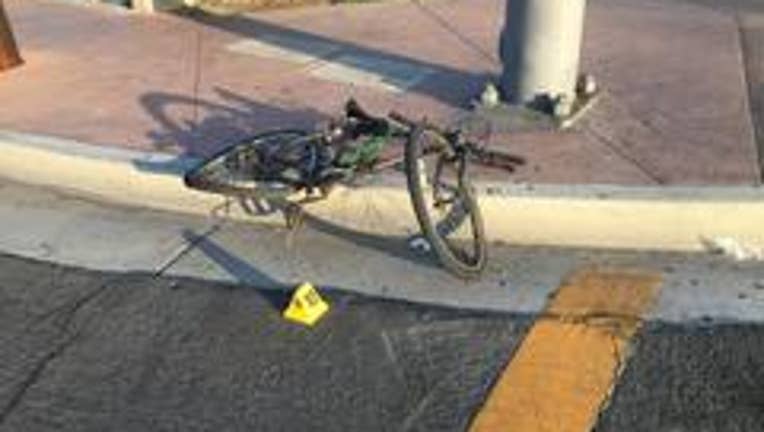 SANTA ANA, Calif. - Authorities on Monday sought public help to find a hit-and-run motorist responsible for gravely injuring a bicyclist in Santa Ana.
The cyclist was injured about 5:20 a.m. Sunday at Main Street and Warner Avenue, Santa Ana police said.
The hit-and-run car was described as a dark blue, four-door 1995-1996 Honda Civic with probable front-end damage that may include a shattered windshield, police said.
The driver was described only as a male.
"The victim sustained major head trauma and is in grave condition," police said in a statement Monday afternoon.
Anyone with information on the case was urged to call 714-245-8208 or 714-245-8700.