Shopper, store owner in Hollywood make peace after alleged racial profiling incident
LOS ANGELES - A security incident that left a customer accusing a store in Hollywood of racial profiling took a peaceful turn as a mom and the business owner were able to set aside their differences on camera.
Cree Superauntie walked into the Jet Rag, a vintage store, to go shopping for her young son. When she walked in, the store's security asked to take her bag as means of preventing theft.
The rule isn't necessarily uncommon among retail businesses nor would come off as a shock to most shoppers as there is a sign at the front door explaining the rule and the store's owner Jerry Cohen explained the policy had been around for about 20 years.
However, in this particular instance, Cree – who is Black – noticed right off the bat that some of the shoppers got to keep the bag. In a cell phone video, she pointed out the shoppers, that still had their bags with them.
"She has a bag. Another lady with her bag. Another lady with her bag, our bag, the same size," Cree said in the cell phone video.
Cree called the incident humiliating.
Jerry, the store's owner, claims the security incident has left him getting death threats even though he wasn't involved at the time.
FOX 11 got to capture the moments when Cree and Jerry were able to chat one-on-one. The discussion lasted for more than an hour and the two were able to make peace out of the incident by shaking their hand.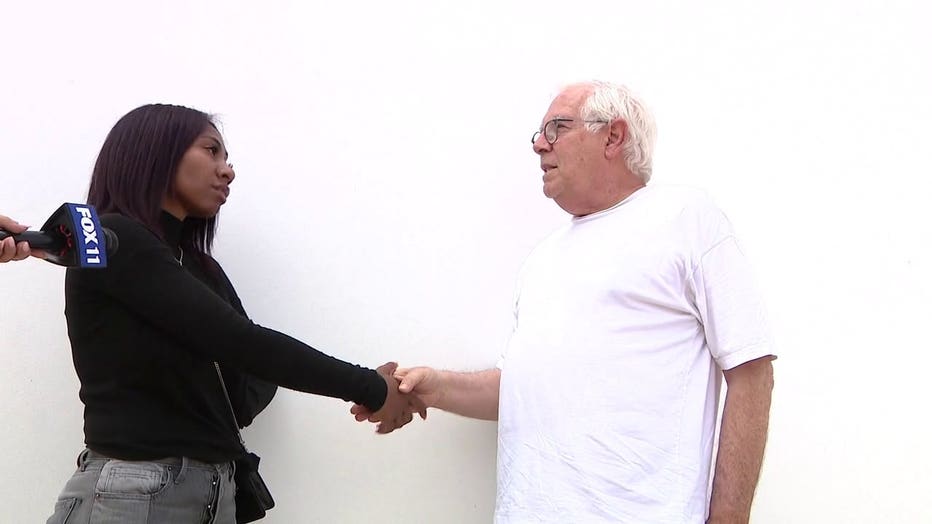 While the policy is expected to remain in place, Jerry vowed to Cree that he will implement sensitivity training for his staff.