Crustacean gives back at a time restaurants themselves are hurting
BEVERLY HILLS, Calif. - Mama An's famous garlic noodles. If you've ever been to Crustacean Beverly Hills then you know these delicious garlic noodles and the An Family Secret Kitchen. Now Crustacean is getting delicious high-end meals to doctors and nurses at Cedars Sinai Medical Center. 
For Easter and Passover medical personnel were treated to a twist to Matzo Ball soup, they were treated to Matzo Ball Pho courtesy the restaurant known for its exquisite Vietnamese fare.
With the pandemic, the popular BH restaurant has turned to take-out and delivery. Amidst the crisis, they haven't forgotten their community.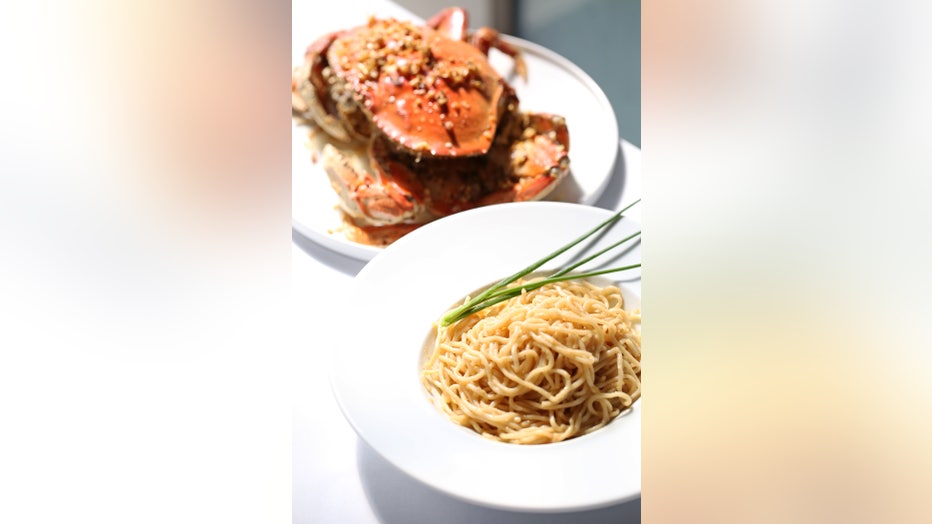 Elizabeth An is one of the five sisters behind the House of An restaurant line. Their giving comes at a time when their own industry is hurting.
Sister Catherine An has Tiato restaurant in Santa Monica. It's known for its large open-air patio and corporate customer. It's now also a community grocery store with plans to get food to seniors.
Thru their Crustacean Cares campaign, their customer base has stepped up to support their donations. Buy one bowl and they donate two.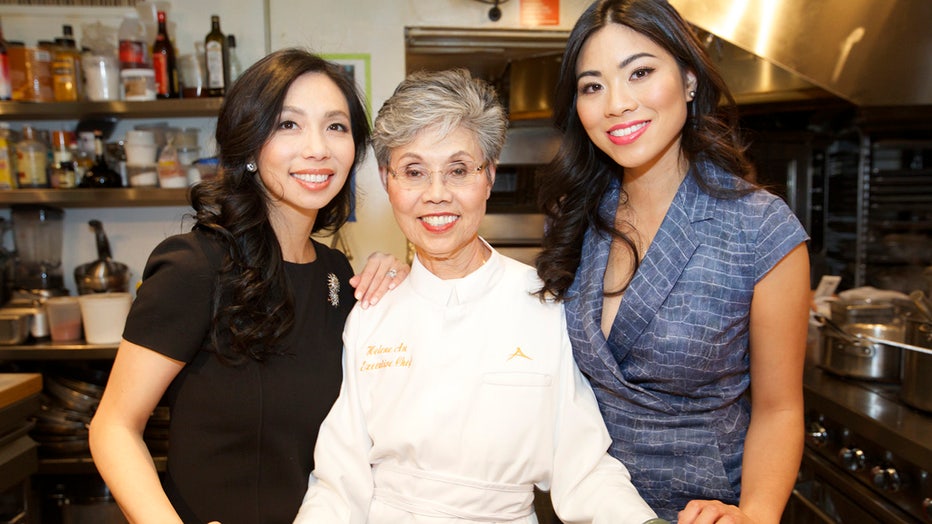 Helene with her daughters Elizabeth and Cathy. (Clay Williams / claywilliamsphoto.com)
Or supporters can purchase a box of staples, food for laid-off restaurant workers. Tiato will be doing a seniors day giving food away.  They've gone from a bustling lunchtime restaurant to take-out and delivery for customers working from home. They've also turned into a community grocery store.
While many people are at home the An sisters are busier than ever at work. While they are reinventing their business and trying to save employee jobs they are finding ways to continue to be a valued community partner.