Crocs sues rival Joybees over stolen trade secrets by former manager, intellectual property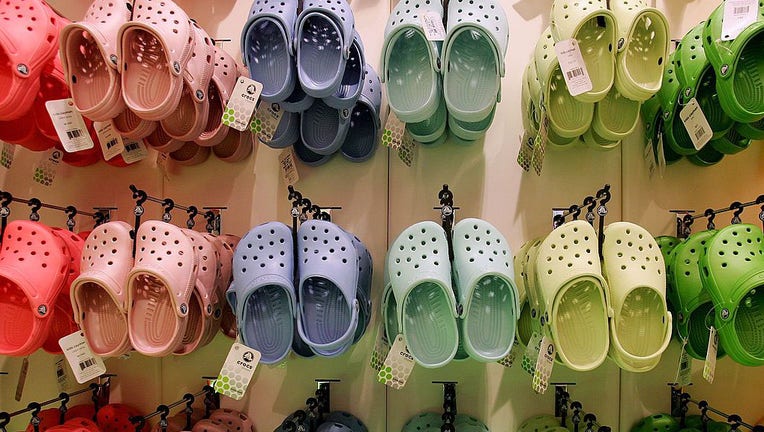 article
Footwear makers Crocs and rival Joybees have filed competing claims against each other in a U.S. court, as the companies clash over corporate trade secrets, intellectual property and competition in the foam clog market.
Crocs sued Joybees in a federal court in Colorado on Thursday, expanding on a separate lawsuit that the Colorado-based company filed in 2021. Similarly, Joybees files same claims in the same court a day before.
In the new lawsuit, Crocs alleges that Joybees and their CEO Kellen McCarvel of stealing trade secrets and unfair competition. 
PETSMART SETTLES FOR NEARLY $1.5 MILLION IN CALIFORNIA OVERCHARGING LAWSUIT
The new complaint accuses McCarvel, who was a midlevel manager at Crocs, of stealing several thousand documents containing Crocs's highly confidential and proprietary business information, as well as the contents of an entire Crocs email account.
Crocs alleges that McCarvel stole those documents and emails by downloading them onto a personal USB drive before leaving Crocs the next day. 
The complaint accuses McCarvel of using the stolen documents to build Crocs' rival shoe company, Joybees.
In its counterclaims, Joybees asserted that Crocs was trying to monopolize the market for "injection-molded clogs," in violation of U.S. and state antitrust law. 
Attorneys for Joybees accused Crocs of anticompetitive behavior and said "consumers have been deprived of the full benefits of competition," including "choice, quality, and innovation."
M&M'S MAKER MARS LOOKS TO DIVERSIFY, ANNOUNCES ACQUISITION OF HEALTHY FOOD MAKER KEVIN'S NATURAL FOODS
Joybees alleged Crocs was abusing its monopoly power through "exclusive and conditional dealings" that had cost the company more than $1.6 million in annual revenue.
Joybees also said it was seeking a declaration that its shoes had not violated Crocs' intellectual property protections. The company also denies all allegation against the CEO McCarvel for stealing Crocs' intellectual property.
Crocs said in a statement on Friday it will "protect and defend its intellectual property and proprietary information against third party theft and abuse."
Last year, Crocs reported revenue of $3.6 billion, and the company's website said it has sold more than 850 million pairs of shoes since 2002.
Reuters' contributed to this report.