Push to contain Nob Fire continues in San Bernardino County
SAN BERNARDINO COUNTY, Calif. - Crews are working to contain a fire in San Bernardino County mountains.
The San Bernardino County Fire responded to the "Nob Fire" on April 26 near the Lytle Creek area, which is close to Wrightwood. Since it broke out, the fire has spread to about 227 acres, according to officials with San Bernardino National Forest.
So far, crews have contained nearly 85% of the fire, the San Bernardino National Forest said May 3.
Officials believe the fire is burning in a remote forest area and is not expected to pose a threat to communities.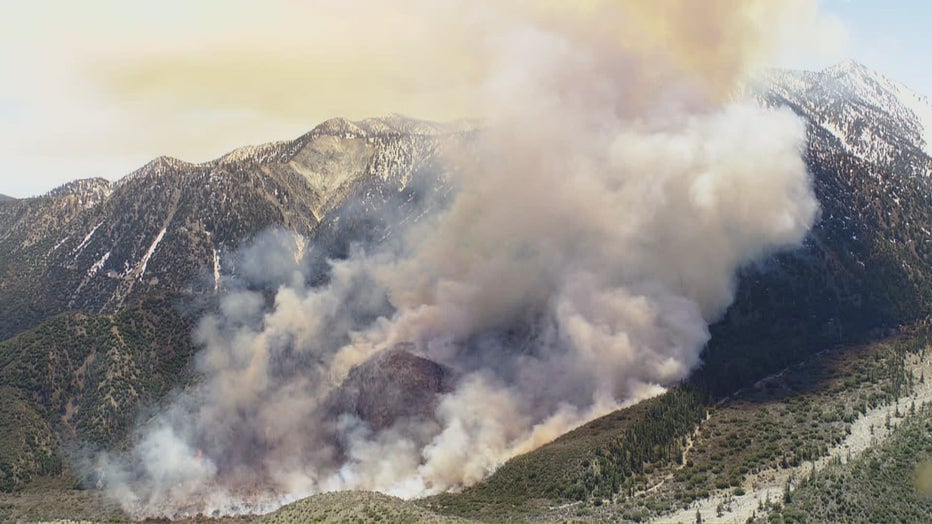 When the Nob Fire was reported, Fire Aircrafts were immediately deployed to assist. Fixed-wing aircraft and helicopters were ordered including two CAL FIRE S2 Airtankers, two LAT tankers, and one AT. One Black Hawk, one 205 and one 212 helicopters, all bucket ships were also deployed. These ships have logged more than 40 hours of flight time so far, dropping over 40,000 gallons of water to the fire. The helicopters have been using nearby Lost Lake as a dip sight to fill their buckets, then following designated routes to their drop locations. 
No injuries have been reported.