Crews rescue stranded motorists in snow-covered forest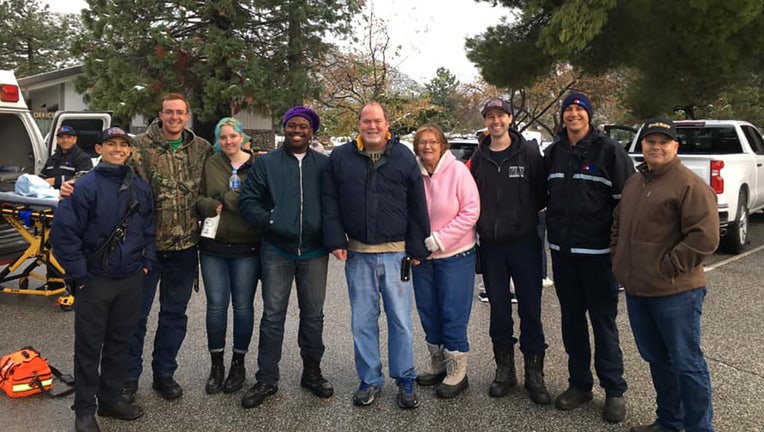 article
SAN BERNARDINO, Calif. - A couple of motorists are counting their lucky stars Thursday after becoming stranded in the San Bernardino National Forest during heavy snowfall.
The San Bernardino County Fire Department says the two individuals got lost after going off-roading at about 10:30 a.m. somewhere north of Lytle Creek. When heavy snow began falling, the pair became stranded, officials said.
Fortunately, the stranded pair were able to get a cell phone signal out and call 911, but due to poor visibility and rough conditions, emergency crews were unable to use aircraft.
With the pair's cell phone battery running low, rescuers were able to lock onto the couple's location coordinates and used dozers to push over five miles into the forest through rough terrain, officials say.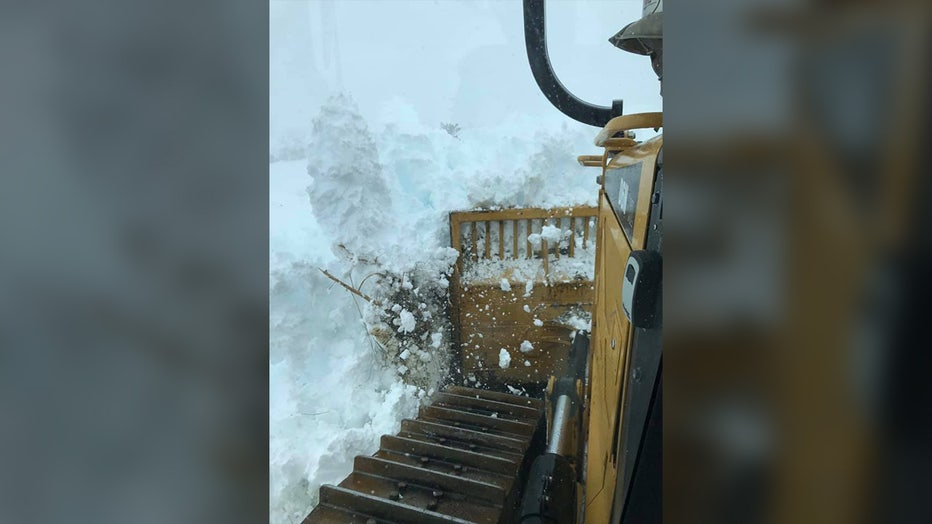 (San Bernardino County Fire Department)
At about 2:30 p.m., rescuers located the stranded motorists and extricated them from the forest. They were taken to a command post for a medical evaluation. They were met by relieved family and friends.
Fire officials credit the coordinated efforts with the Sheriff's Department and extra staffing for the winter storm with saving the lives of these two individuals.
The San Bernardino County Fire Department reminds the community to plan accordingly when going out during unprecedented weather conditions. This includes being prepared with the right safety gear, know the limitations of your vehicle, and let someone know where you will be and when you expect to return.