Court documents: Man allegedly fractured infant's skull by squeezing it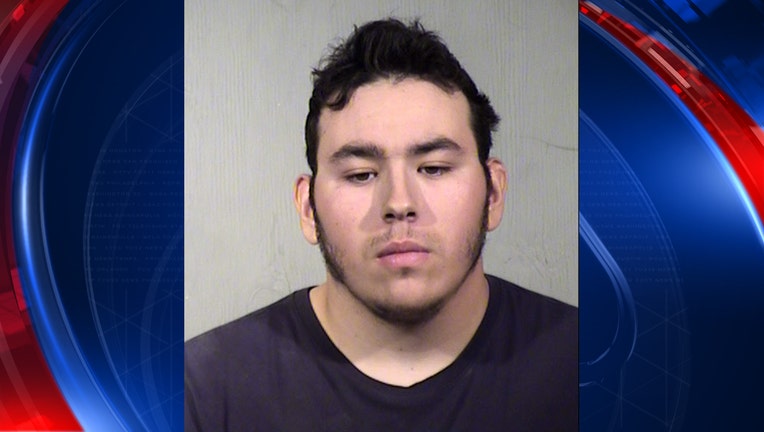 article
PHOENIX (FOX 10) -- According to court documents, a baby suffered life-threatening head trauma, allegedly at the hands of the infant's father.
Documents identified the father as 21-year-old Armando Rendon, who has been charged with a count of child abuse. Authorities did not reveal the victim's identity or gender, only saying the victim is a two-month-old. The incident happened on Wednesday night. Rendon was with the victim at their home near 35th and Peoria Avenues when the victim's mother was out of the home for about 30 minutes. When the baby's mother returned, she found Rendon breathing hard, and stating that the baby fell out of bed.
The mother, according to documents, then saw her baby was having difficulty breathing and determined to take the baby out for immediate care.
Court documents say doctors at Phoenix Children's Hospital later diagnosed the two-month-old as having suffered fractures to both sides of the skull, as well as diffuse brain swelling and subdural hemorrhage. Rendon was later questioned by detectives and confessed that while he couldn't stop the baby crying, he squeezed the infant's head inside his forearm and bicep, causing the injuries. A bond is set at $150,000 for Rendon.