Costco gift card hack reportedly allows non-members to shop at wholesale club: 'Know this secret'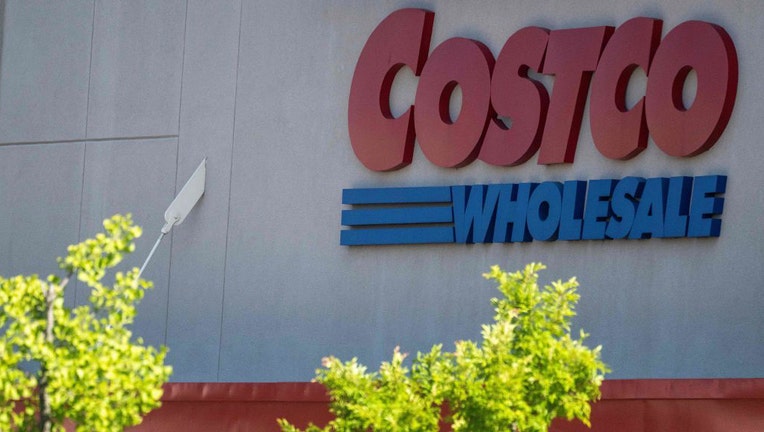 article
Personal finance gurus and TikTok users are sharing a shopping hack that reportedly allows non-members of Costco Wholesale to make purchases without signing up and paying for an annual membership fee.
The key to making non-member Costco purchases lies in getting access to a Costco Shop Card, which is a members-only item that functions the same way as a gift card.
If someone receives a Costco Shop Card as a gift or can convince a Costco member to buy a Costco Shop Card on their behalf, the card provides entry and checkout at Costco Wholesale locations – whether you're a member or not.
COSTCO ANSWERS WHETHER IT IS RAISING MEMBERSHIP FEE: 'QUESTION OF WHEN, NOT IF'
Social media users have long documented their successful non-member purchases on platforms like Instagram and YouTube, but the hack appears to be trending on TikTok in recent months.
Current search query data on Google Trends – an online search volume tool – shows searches for Costco gift cards have peaked at different points from January to May on Google, and it has resulted in breakout searches for "can you shop at Costco with a gift card" and "Costco gift card trick."
COSTCO'S FOOD COURTS ARE BRINGING BACK THIS FAN-FAVORITE HOT DOG TOPPING
On May 10, Amin Shaykho, the Seattle-based founder and CEO of the tutoring website and app Kadama, shared the Costco gift card hack on his Instagram and TikTok accounts – where he uploads shopping and personal finance tips.
"Do not get a Costco membership until you know this secret," Shaykho said in his 11-second video. "Costco will let you shop at their store if you have a gift card."
He continued, "You can literally get a $10 gift card – as long as it's not expired – you can come in and shop whenever you want."
Shaykho's viral video has received more than 3.7 million views on Instagram and more than 6.5 million views on TikTok.
FOX Business reached out to Shaykho for comment.
COSTCO'S 5-POUND PEANUT BUTTER CHOCOLATE PIE GOES VIRAL, SHOPPERS SCRAMBLE TO FIND THE BAKERY ITEM
Social media commenters have responded to multiple Costco gift card hack videos noting that the non-member loophole doesn't come without drawbacks.
A TikTok user who claims to be a current Costco employee wrote that while the gift card hack is "technically" true, people who don't have a Costco membership card aren't eligible for returns and "can't spend anything over the gift card" amount.
Non-members usually have to pay in cash at most Costco locations, the TikTok user added.
"Used this, they said I could only go in twice a year," another TikTok user commented.
WHAT TO KNOW ABOUT COSTCO, THE WAREHOUSE RETAILER 
Other social media users have pointed out that using a Costco Shop Card as a non-member could inconvenience cashiers and hold up lines because it requires more work to process.
"Please don't do this. It annoys the cashier because we have to wait for a supervisor or manager to override the transaction," an Instagram user explained. "Especially when it's busy takes a while for either one to come do this."
Several commenters noted that asking friends and family to purchase Costco Shop Cards can create a hassle.
"I would rather pay the membership fee than have to ask my friends to do this each time I'm going to buy at Costco," one TikTok user wrote.
Costco Shop Cards are available in $25, $50, $100, $250 and $500 denominations.
HOW TO MAKE THE MOST OF YOUR WHOLESALE CLUB MEMBERSHIP
Members can purchase digital gift cards, which are delivered via email, and physical gift cards, which are delivered via mail.
Some commenters have expressed worry that Costco will change its gift card policy to only work for paying members.
Costco Wholesale had no comment.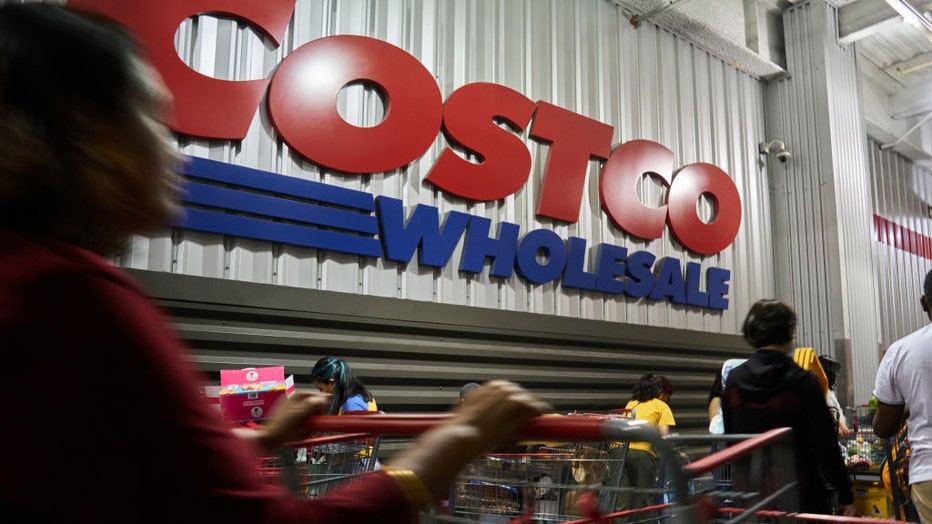 FILE - Shoppers outside a Costco store in the Queens borough of New York, on May 13, 2023. Photographer: Bing Guan/Bloomberg via Getty Images
While there is speculation on whether the multinational wholesaler would change its policy, the gift card hack has been highly shared for years.
GET FOX BUSINESS ON THE GO BY CLICKING HERE
Queenie Tan, a licensed financial creator from Sydney, Australia, notably shared the hack in 2022 from her @investwithqueenie TikTok account, which has over 2.9 million views, at the time of publication.
Similar videos from smaller content creators were shared on TikTok in 2021 and 2020 but haven't gone as viral.
Preloaded and emptied Costco Shop Cards have been listed on resale and auction platforms on eBay.
Costco's customers service webpage states that the Costco membership card is non-transferable, but cardholders may bring one-to-two guests to the warehouse during visits.
"Keep in mind that purchasing items is exclusive to Costco members," the site says.
CLICK HERE TO READ MORE ON FOX BUSINESS
Primary Costco members can assign a free household card to one other person in your household, according to customerservice.costco.com.
Costco Wholesale Corp. has 586 locations in the U.S. and Puerto Rico and 266 locations abroad, according to an updated company profile.
The wholesale giant reportedly made $222.7 billion in annual revenues in 2022.