Cliff rescue turns into a body recovery operation in Rancho Palos Verdes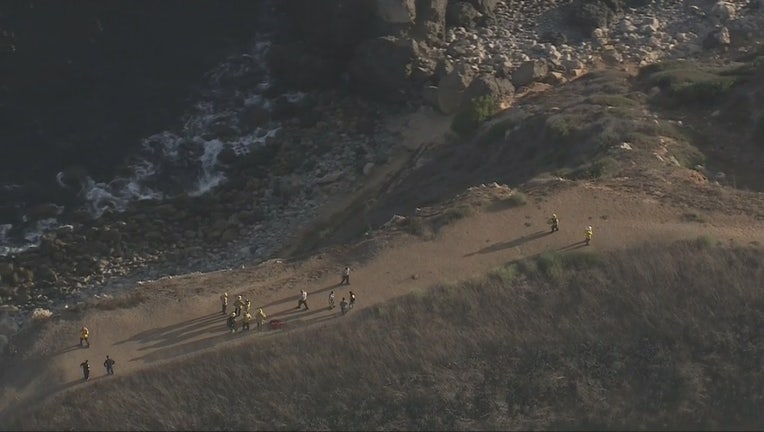 RANCHO PALOS VERDES, Calif. - Crews with the Los Angeles County Fire Department are on scene of a cliff rescue turned to a body recovery in Ranch Palos Verdes Friday evening.
The emergency call was made by the Los Angeles County Sheriff's Department reporting an individual that was seen in a crevice near the beach, according to L.A. County Fire Department.
The incident was first reported at about 5:30 p.m. near a lighthouse in the 31500 block of Palos Verdes Drive.
Crews were unable to immediately reach the individual but worked safely get down the cliff and reach the victim. They were assisted by an LA County Fire helicopter. Sadly, the individual was found dead once crews were finally able to reach the victim, officials said.
The identity of the victim is unknown. An investigation into how that person got to that part of the cliff is ongoing.