Fiery 105 Freeway crash: DUI suspect arrested in collision that left 3 CHP officers, 1 civilian hurt
DOWNEY, Calif. - A woman suspected of driving under the influence was arrested after a fiery crash on the 105 Freeway left three California Highway Patrol officers and one civilian injured in Downey early Thursday morning, authorities said.
Just after midnight, CHP officers were responding to a single-vehicle crash on the eastbound side of the freeway just west of Lakewood Boulevard. Arriving officers were unable to move the disabled vehicle and set up a flare pattern that shut down the carpool lane and #1 lane. 
According to investigators, while the officers were in the process of diverting traffic around 1:24 a.m., a woman allegedly drove right through the safety flares and struck the rear of the CHP patrol vehicle that was parked on the side of the freeway. The patrol vehicle spun clockwise, striking one of the CHP officers who was standing outside. Upon impact, the CHP patrol vehicle erupted in flames.
CHP officials said after the suspect's car hit the patrol vehicle, it veered to the right and struck another vehicle.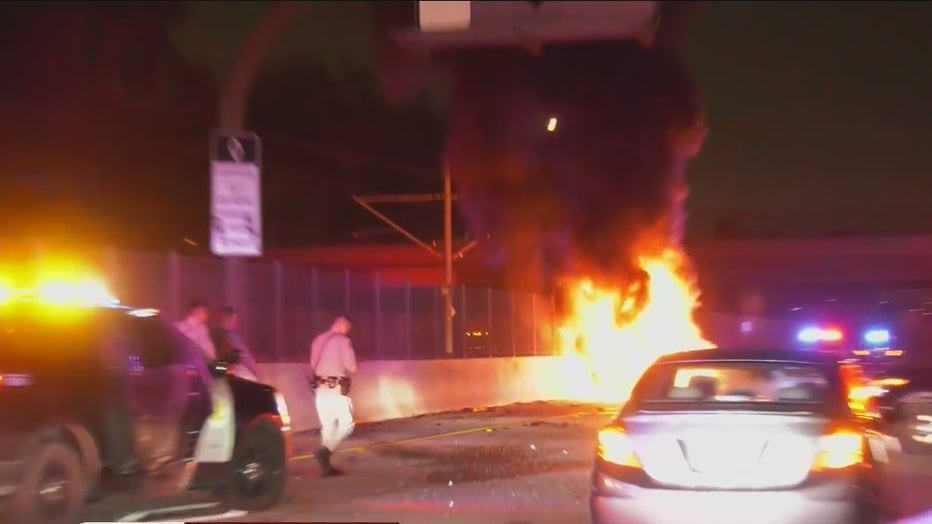 A good Samaritan and another CHP officer ran to the burning car and pulled out the two officers as the vehicle became fully engulfed in flames. Another good Samaritan pulled the third officer away from the burning car. 
"I applaud those good Samaritans for their courage to step up and then come in and help our officer get out of the car that was fully engulfed. Kudos to them," said CHP Officer Kevin Tao. 
The three officers were taken to area hospitals with moderate to major injuries. Their names have not been released. 
One of the officers was so critically injured, that other officers at the scene did not wait for an ambulance to arrive and loaded him into a patrol car and rushed him to St. Francis Medical Center in Lynwood. Medical staff said he was in extreme pain and was being evaluated for fractures and may require surgery. 
The suspect, identified as 41-year-old Lakia Jackson, was taken into custody.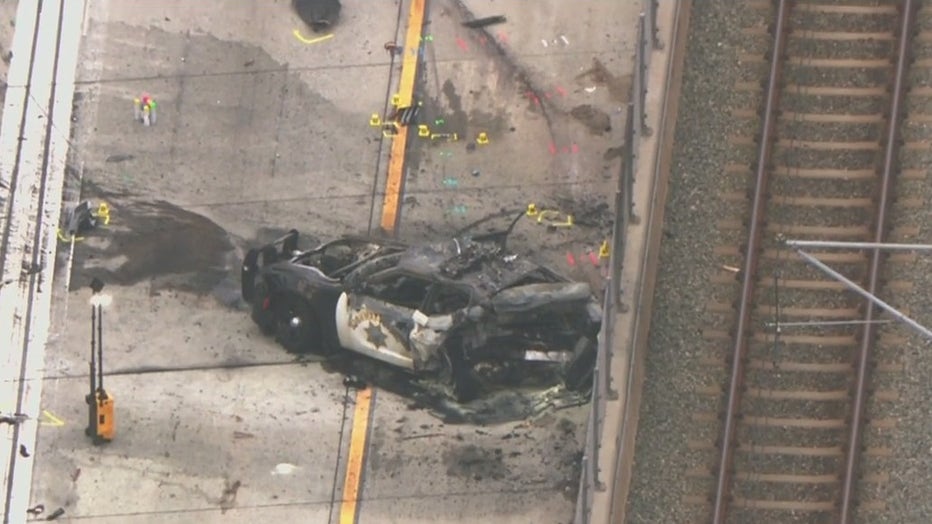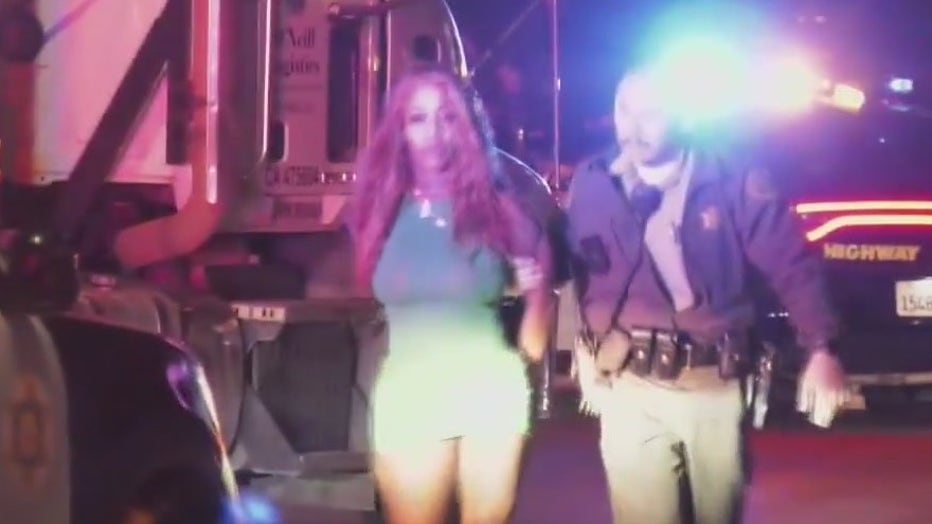 Witnesses said they saw the woman speeding prior to the crash. Jackson is expected to be booked for driving under the influence, CHP officials said.