CHP: 42 killed, 867 arrested for driving under the influence during Thanksgiving holiday weekend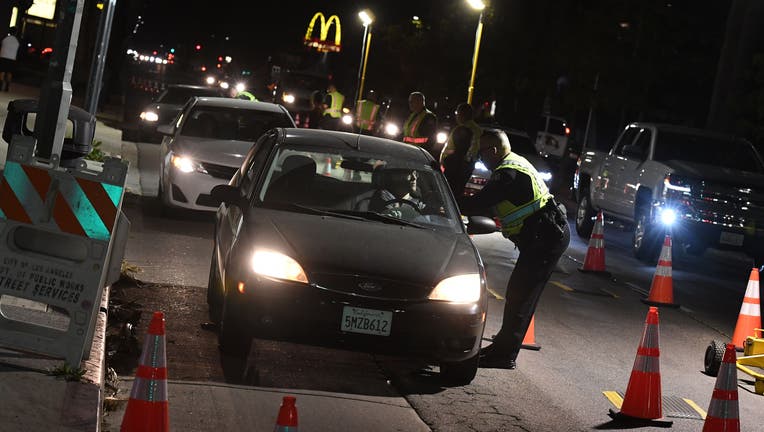 LOS ANGELES - Throughout the state, California Highway Patrol officers were out in full force during the Thanksgiving holiday week patrolling the streets, making sure motorists weren't driving under the influence.
The agency issued a "maximum enforcement period'' which began at 6 p.m. Wednesday, November 27 and lasted till 11:59 p.m. Sunday, December 1. During the maximum enforcement period CHP officers were actively looking for impaired or distracted drivers, unsafe speed, and vehicle occupants who failed to buckle up.
CHP has released the number of people killed and arrested during the enforcement period, and the numbers might shock you.  
Related: CHP starts four-day holiday traffic crackdown on impaired drivers
During the 102-hour enforcement period CHP officials say 42 people died in accidents and 867 people were arrested for driving under the influence.
Officers say approximately 41% of those killed within CHP jurisdiction were not wearing seat belts at the time of the crash. Officers remind everyone to buckle up for their safety and the safety of other drivers. 
Within the first 30 hours of the enforcement period 314 DUI arrests were made. Of those 314 arrested, 54 were in L.A. County; two deaths were also reported during those hours. 
CHP says the number of people killed in collisions during this year's maximum enforcement period were down 29% compared to last year. And it seems that is a trend almost every year. 
During the 2018 Thanksgiving maximum enforcement campaign, CHP officers arrested 931 people statewide on suspicion of driving under the influence, compared to 1,057 arrests during the previous Thanksgiving holiday period -- a 12% decline. A total of 59 people died in collisions on roads and highways statewide under the CHP's jurisdiction over Thanksgiving weekend 2018.