Chick-fil-A's college scholarship applications are open and available to both employees and community leaders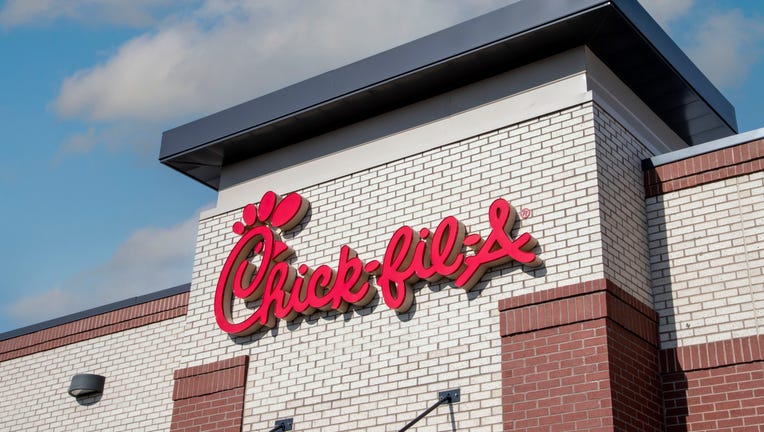 article
Chick-fil-A announced its 2024 scholarship initiatives for employees and community service-minded leaders. 
The creator of the chicken sandwich brand this week announced the two scholarship initiatives for the 2024-2025 school year — including one for those who don't work at Chick-fil-A. 
The first scholarship opportunity is called the Remarkable Futures Scholarship. 
Geared to employees, this program will award scholarships in the amounts of $1,000, $2,500 and $25,000.
CHICK-FIL-A LAUNCHING SEASONAL CHICKEN SANDWICH WITH PIMENTO CHEESE TOPPING
The scholarship can be awarded to a restaurant team member who is employed by an independent, franchised Chick-fil-A restaurant business, a Chick-fil-A, Inc.-operated restaurant or an S. Truett Cathy (STC) brand restaurant, according to a press release. 
The second scholarship up for grabs is the Chick-fil-A Community Scholars program.
This scholarship will be awarded to 12 community service-minded leaders. 
This initiative offers a $25,000 scholarship. 
It's available for leaders in the U.S., Puerto Rico and Canada who do not work for or within a Chick-fil-A restaurant. 
CHICK-FIL-A GIVES MILLIONS IN SCHOLARSHIPS BUT MOST EMPLOYEES WANT TO STAY
This is the 51st year that Chick-fil-A, Inc. will be giving out scholarships as part of its commitment to support education within the community.
Chick-fil-A, Inc. senior director of corporate social responsibility Brent Fielder told Fox News Digital that these initiatives have a great impact on community and team members.
"Team members who didn't think college was a reality due to financial reasons have graduated and gone into successful careers within and outside of Chick-fil-A," he said. 
"We recognize the importance of education, which is why we've chosen to offer scholarship opportunities for service-minded leaders — regardless of if they work in a Chick-fil-A restaurant or not," he added. 
CHICK-FIL-A TO INVEST $19M IN EMPLOYEE SCHOLARSHIPS IN 2021
In 2023, the Atlanta-based fast-food chain awarded more than $25 million in scholarships for over 13,000 team members and 13 community service-minded students, according to Chick-fil-A, Inc. 
Tiffany Tran of Beaumont, Texas, was a community scholar in 2023. She's now a student at the University of Texas Health Sciences Center. 
She told Chick-fil-A, Inc. that she has hope for her future because of the scholarship program.
"For me, being from a smaller town and going to a smaller university, I think [this opportunity] has given me hope that if you work hard for your dreams, you can achieve them," she said. 
Scholarships will be awarded directly to the education institution, will be applicable to any qualifying school, college or university, and have no employment tenure length requirement. 
The deadline to apply for the Remarkable Futures Scholarship is October 18; the deadline for the Chick-fil-A Community Scholars program is November 1. 
The scholarships will be awarded in spring 2024. 
Find more information and the links to apply here.
Chick-fil-A said applicants must demonstrate academic success and devotion to community service; and that Chick-fil-A Community Scholars and True Inspiration Scholars must also demonstrate financial need.