Chatsworth man loses 15-foot python, warns neighbors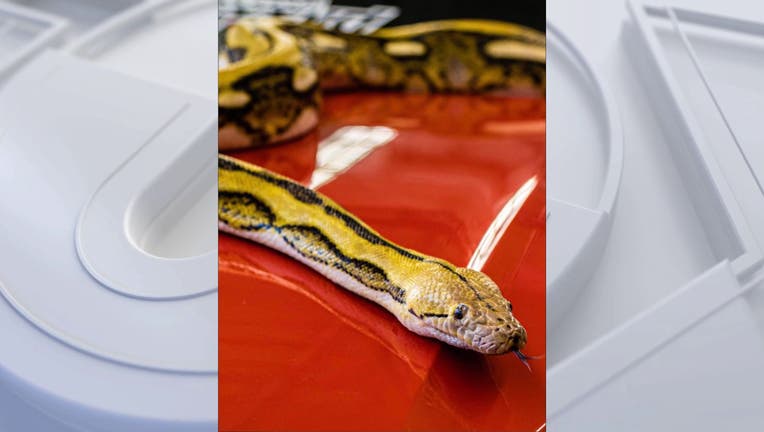 article
LOS ANGELES - A Chatsworth family is warning the community after they lost their family pet — a 15-foot-long, 8-inch-thick reticulated python, after it got out of their backyard.
The news was shared in a post on the My Chatsworth Facebook over the weekend. According to ALex Villalta, the python was last seen in the backyard of the home in the 10500 block of WIllowbrae Avenue. 
Reticulated pythons are the longest snakes in the world, according to the British National History Museum, regularly growing to upwards of 20 feet. Young pythons eat small rodents, while adults have been known to prey on pigs.
That's why Villalta's post came with a warning.
"She just fed, but please be aware she has the potential to eat cats, medium and small dogs," Villalta wrote.
But, Villalta is asking anyone who sees the animal not to kill it, but to reach out to animal control. 
"She has been a family pet for many years," the post read. "My son is also extremely sad we lost her. Please help us get her back."
Los Angeles Animal Services can be reached at 888-452-7381.