VIDEO: Man dumps dog at Riverside County cell tower
RIVERSIDE COUNTY, Calif. - A man who was caught on camera throwing and abandoning a dog at a cell tower in Riverside County last month is wanted by authorities. 
The incident happened on Dec. 15 in the Winchester area at the tower located on a hill near Flossie Way and Pourroy Road, according to Riverside County Department of Animal Services.
Video shows the man picking up the dog and throwing it over a tall fence that is covered at the top with razor wire.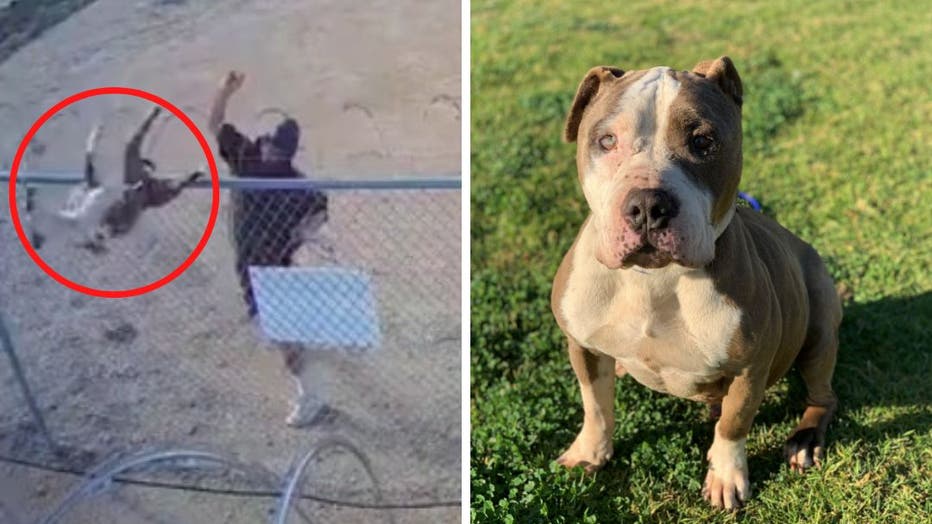 Photos courtesy Riverside County Animal Services
Maintenance workers discovered the dog in less than two hours inside the fencing and immediately alerted Animal Services. 
The dog - who was identified by officials as an 8-year-old male pitbull mix named KO - was transported to a shelter in Jurupa Valley for care and treatment.
"We're now moving forward with seeking the arrest warrant because this person needs to be held accountable for such a horrible act of willful abandonment," Animal Services Commander Josh Sisler said. "We are confident the man in the video is the owner of the dog. It is just shocking to see this act. It's a small miracle the dog did not suffer serious injuries from the razor wire or from such a high drop.."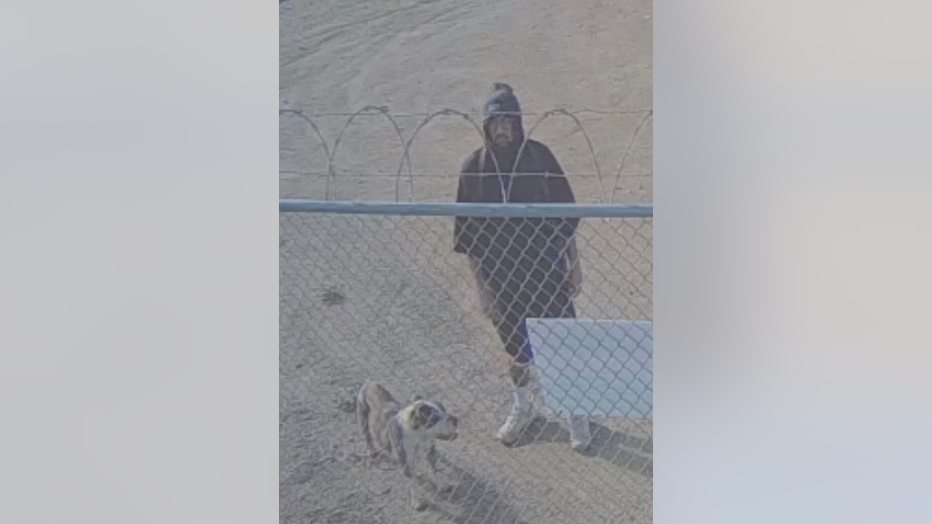 While authorities search for the suspect in the disturbing video, Animal Services announced Thursday that KO, now known as "Ken," found a new adopted home. Officials shared a picture of Ken and his new pup-mom Jennifer, from Orange County.
Prior to Ken meeting Jennifer, Animal Services tried multiple times to get a hold of the previous owner, 30-year-old Robert Ruiz Jr. However, officials were never able to reach Ruiz. In fact, Animal Services learned he may no longer live in his registered Temecula address. The phone number provided on Ken's chip did not allow incoming calls, Animal Services said. 
Animal Services said it is seeking an arrest warrant for Ruiz for "willful abandonment of an animal" based on the surveillance video and other information.