Capitola, Seacliff piers in Santa Cruz County torn apart in storm
CAPITOLA, Calif. - Heavy rains and gusting winds ripped through piers in Santa Cruz County, the most visible damage along the coast.
Santa Cruz County on Thursday shared photos of the torn-apart historic wooden piers in Capitola and Seacliff State Beach in nearby Aptos. 
Both piers will be closed until further notice. 
Nearby, restaurants in Capitola Village, including The Sand Bar and Zelda's suffered some floor damage, when the ocean spilled inside.  
Sally John wrote on Facebook that her business, Santa Cruz Boat Rental, was floating away. 
County officials told residents to avoid the ocean as high tides and large waves as high as 25 feet were still active the day after Wednesday's brutal storms. 
MOST: Toddler, teen driver, others killed across Northern California during deadly storm
Evacuation orders were in place in Santa Cruz County's Paradise Park along the swiftly moving San Lorenzo River, as well as in areas along the Pajaro River. 
Residents who fled wildfires in the Santa Cruz Mountains in 2020 packed their bags as the towns of Boulder Creek, Ben Lomond and Felton were all warned they should be prepared to evacuate.
There was other damage in Santa Cruz as well.
The Public Works Department shared photos of fallen trees and waves pushing rocks into West Cliff Drive, which was closed following the storm. 
Further south, a 45-mile stretch of the coastal Highway 1 running through Big Sur was closed Wednesday evening in anticipation of flooding and rock falls. 
The Associated Press contributed to this report.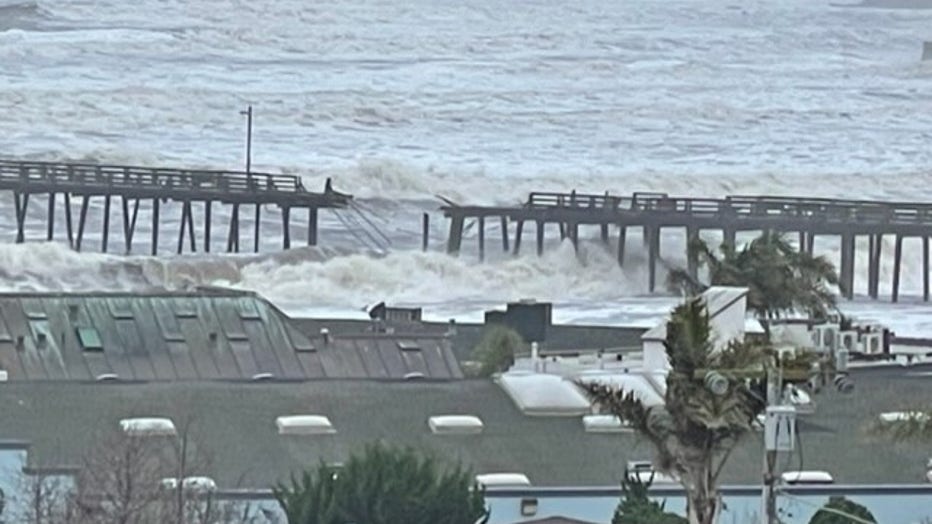 Flood damage to Capitola and the wharf on Jan. 4, 2023. Photo: Kurt Langhoff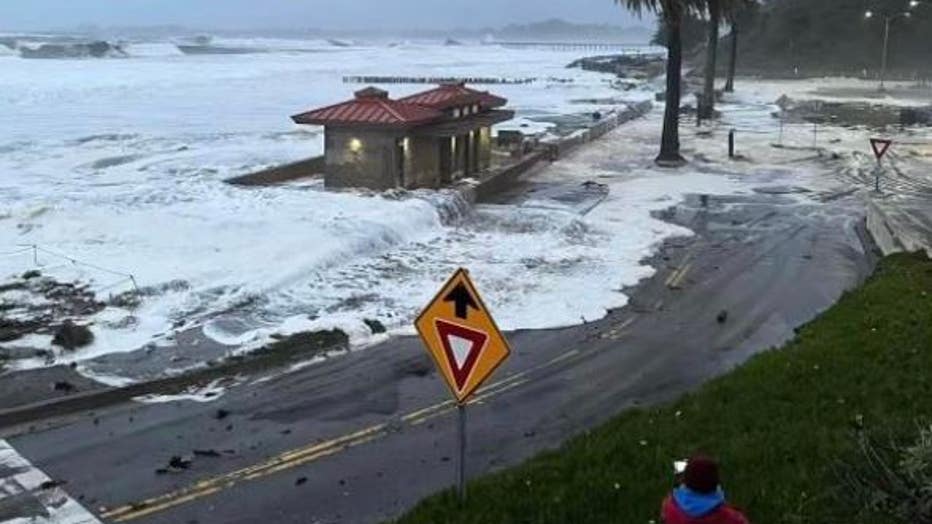 Damage at Seacliff State Beach. Photo: Santa Cruz County.