Canoga Park explosion: 2 killed, 2 injured in commercial building fire
LOS ANGELES - Two people were killed and two people were injured after a large fire ignited at a commercial building in the west San Fernando Valley Monday afternoon, fire authorities said. Investigators were working to determine whether the blaze erupted at a cannabis business.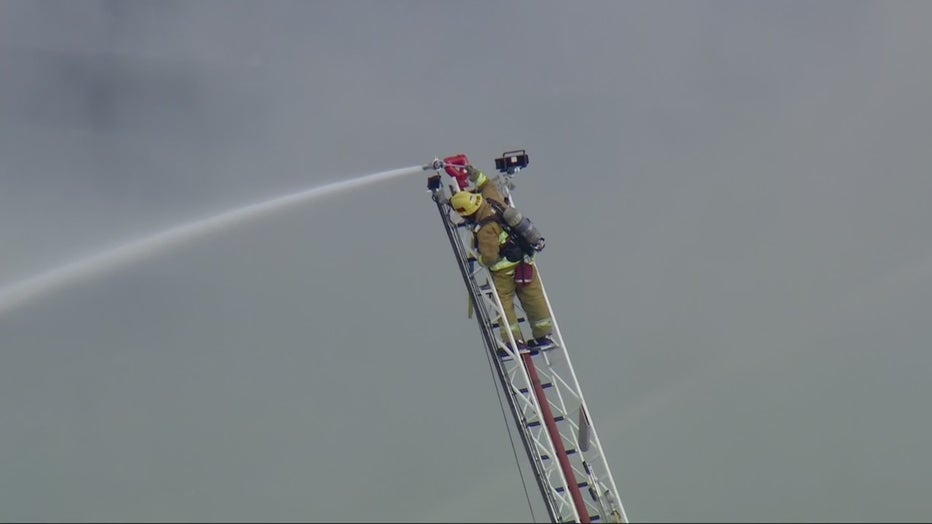 Three men described as "civilians" were burned, two critically and one seriously, were taken to an area hospital, the Los Angeles Fire Department reported.
On Tuesday morning, the LAFD said they found human remains inside the building and that one of the victims died at an area hospital. 
The names of the four victims have not been released by authorities. 
FIREBALL ERUPTS IN CANOGA PARK 
Firefighters were called to the scene in Canoga Park just after 12:15 p.m. near the intersection of Canoga Avenue and Roscoe Boulevard.
The Los Angeles Fire Department said 150 firefighters were sent to knock down the flames. The crew quickly went into defensive firefighting operations to prevent the fire from spreading to nearby buildings. 
Fire officials said there were explosions "noted from within."
"I heard this loud explosion and I thought it sounded like an earthquake," a witness said. 
Video from SkyFOX showed multiple vehicles caught fire as a result of the blaze.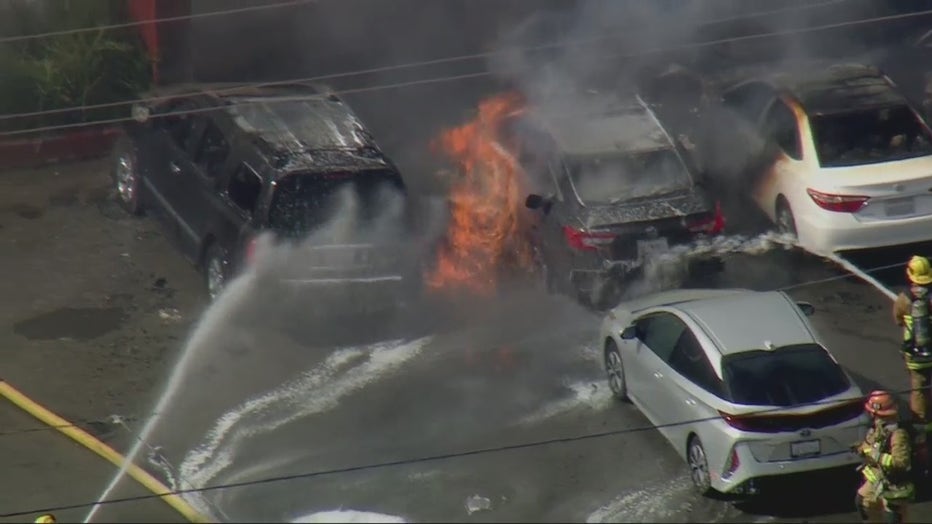 Officials Tuesday noted hemp was found inside the building. 
"The business was legal but the operation inside seems to be illegal," an LAFD spokesman said. 
Depending on their findings, officials said the incident could turn into a criminal investigation. 
No further information was immediately released.
The investigation is ongoing.