California Senate passes $25 minimum wage for health care workers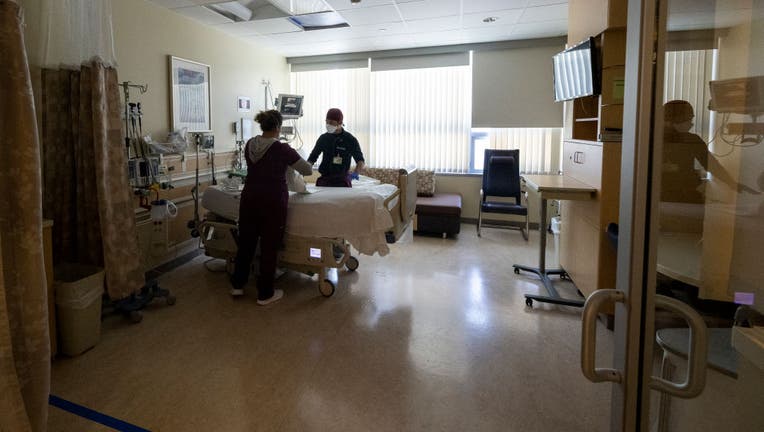 article
California's state Senate passed a bill this week that would raise the minimum wage for health care workers and support staffers to $25 an hour.
Authored by Democratic Sen. Maria Elena Durazo and supported by the Service Employees International Union (SEIU), the legislation didn't receive a single Republican vote.
Specifically, the bill would require any covered health care facility — from dialysis clinics to acute psychiatric hospitals — to pay $25 an hour to all workers on their premises, regardless of employer. Eligible employees include not only nurses and caregivers but also janitors, food service workers, housekeepers, and gift shop employees, as long as they directly or indirectly support patient care.
"I can't fix all of the problems in our health care system with one bill," Durazo told the Sacramento Bee after the initial vote. "That was not the purpose. The purpose was to elevate the role of the workers who provide us these services."
SUGGESTED: Minimum wage in Long Beach will soon increase to $25 for healthcare workers
If the proposed wage increase passes the California State Assembly and is signed into law, it would be incremental, rising to $21 for one year beginning June 1, 2024, and then spiking to $25.
A $25 minimum wage would increase operational costs at health facilities by an estimated 3% and elevate pay by about $5.74 for each eligible healthcare worker, according to a report by the University of California, Berkeley's Labor Center.
Another study commissioned by the California Hospital Association, which opposes the bill, estimates the higher wage rate would increase total annual costs for the health care system by about $8 billion in 2024 and rise to $11.3 billion by 2030.
"This bill imposes a top-down wage increase for all health care workers that does not account for the current economics of health care or the unique circumstances of health care providers in local communities in a state as large and diverse as California," Rony Berdugo, vice president of state advocacy for the hospital association, wrote in a letter to the Senate appropriations committee in April. "SB 525 will in fact reduce access to medical services, increase health care costs, and diminish health care employment opportunities."
Republicans who opposed the measure expressed similar concerns.
"Sometimes our generosity and compassion exceed our ability to pay and serve," said Republican state Sen. Kelly Seyarto. "What has to be done first is you have to address the financial stability of the hospital health care system."
Even some Democrats who ended up voting for the legislation expressed doubts about its financial feasibility and the prospect of driving health care employers out of California.
"I worry about this bill in a lot of ways," said Democratic state Sen. Dave Min, according to the Sacramento Bee. "I have deep concerns that this bill may end up causing health care facilities to exit the state, to go out of business, at a time when we really need them."
However, the bill has strong support from unions, who argue health care employees are overworked and receive too little compensation.
"I'm glad that the state Senate listened to health care workers like me and heard the truth about how we are exhausted and burned out, how short staffing means we are doing double and triple work, and how our patients are left waiting to get the care they need," said Mirell Vong, a patient registration representative at Mercy Hospital of Folsom, in a statement provided by SEIU California. "I'm glad they weren't fooled by hospital industry lobbyists who claim they don't have the money to pay us better when we know the truth: they are raking in profits and paying executives million-dollar salaries."
The SEIU represents 2 million members in health care, the public sector, and property services in the U.S., Canada, and Puerto Rico. Last week, some members marched on the state Capitol, the headquarters of the California Hospital Association, and the California Primary Care demanding a $25 minimum wage for health care workers.
The bill now moves to the Assembly. If passed, it will return to the Senate for final approval.
Meanwhile, health care workers may not be the only ones in California to receive a $25 minimum wage. A Los Angeles city councilman is proposing that the minimum wage for the city's tourism and hospitality workers be raised to $25 per hour as the cost of living has outpaced wages, and Los Angeles prepares to host several global events in the next few years. The proposal by Curren Price would immediately increase the hourly minimum wage for airport and hotel workers in the city to $25 an hour and then raise it $1 each year until 2028, bringing it to $30 an hour.
California already has the nation's second highest minimum wage at $15.50. However, the state's reparations task force, has called on lawmakers to raise that figure to a "living wage" as part of a broader set of proposals purportedly meant for the Golden State to make amends for slavery and racism.
Last month, California Gov. Gavin Newsom announced that the state's budget deficit has grown to nearly $32 billion, which is about $10 billion more than he anticipated in January when he offered his first budget proposal.