California high school sports won't start until December or January, CIF says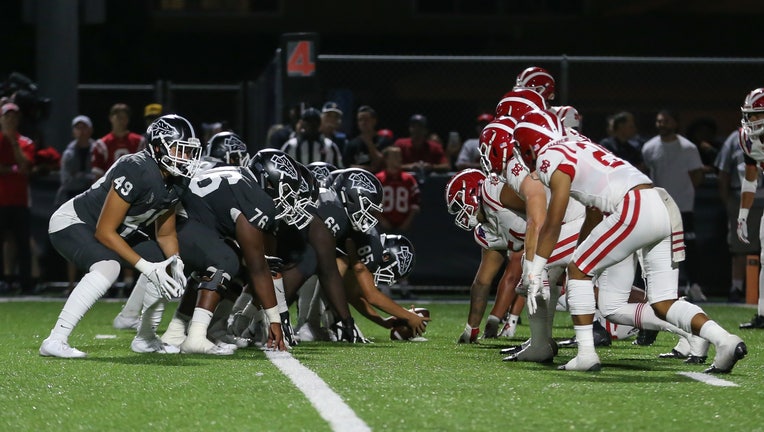 article
LOS ANGELES - High school sports in California won't begin their seasons until December or January due to the ongoing coronavirus pandemic, the California Interscholastic Federation announced Monday. 
With a recent surge in COVID-19 cases, most California public and private schools plan to begin the academic year with online classes only this fall, under guidelines from Governor Gavin Newsom. As a result, the CIF said it had no choice but to delay the start of seasons by pushing the sports calendar into 2021.
Get breaking news alerts in the FOX 11 News app. Download for iOS or Android.
"We are continuously monitoring the directives and guidelines released from the Governor's Office, the California Department of Education, the California Department of Public Health, and local county health departments and agencies as these directives and guidelines are followed by our member schools/school districts with student health and safety at the forefront," the CIF said in a statement. "As these guidelines change, CIF sections may allow for athletic activity to potentially resume under the summer period rules of the local section."
Each CIF section is expected to release their own schedules built around the CIF calendar.
Given that the start of the fall sports season has been pushed back until December 2020, CIF officials said that sections may extend their 2021 summer period up until the first date of their fall regular sports calendar. 
The CIF also temporarily suspended the rules that bar student-athletes from participating in club sports teams at the same time they participate on their high school team, in case there are overlaps due to the delayed sports schedule.
"Throughout this fluid situation, it has always been the goal to give our student-athletes an opportunity to compete. I would like to thank all of our constituents for their support and compassion that they have shown one another through this pandemic," Los Angeles City Section Commissioner Vicky Lagos said. "These decisions took a tremendous amount of creativity, resilience, forward thinking and dedication, all while keeping the health and safety of student-athletes and coaches at the forefront." 
The new schedule of dates for the CIF Los Angeles City Section was posted online Monday morning. The sports calendar for the 2020-2021 school year is expected to be approved by the CIF Los Angeles City Section's executive committee on Wednesday.
Click here for more information.