California bakery develops Cheeto cookie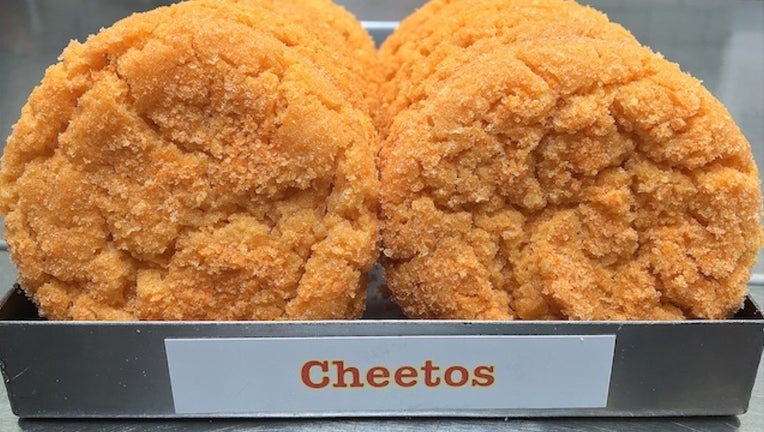 article
CHICAGO (FOX 32 News) - There's a new way to get Cheeto fingers.
The Cheeto cookie was created in a California bakery called Cookie Good.
The cookies are made from sugar cookie dough, Cheetos, and cheddar powder.
The baker, Ross Canter, says he came up with the idea while lying in bed one night.
People say the Cheetos cookie tastes like a sugar cookie, but more cheesy.