Brush fire ignites in Malibu; no structures threatened
MALIBU, Calif. - Firefighters battled a massive brush fire in Malibu that broke out Friday morning near Pacific Coast Highway and Sweetwater Canyon Road. 
Around 1 p.m. the so-called "Sweetwater Fire" had burned around 40 acres and was 20% contained. By 4:17 p.m., firefighters had reached nearly 100% containment.
SkyFox captured a massive plume of smoke from the scene.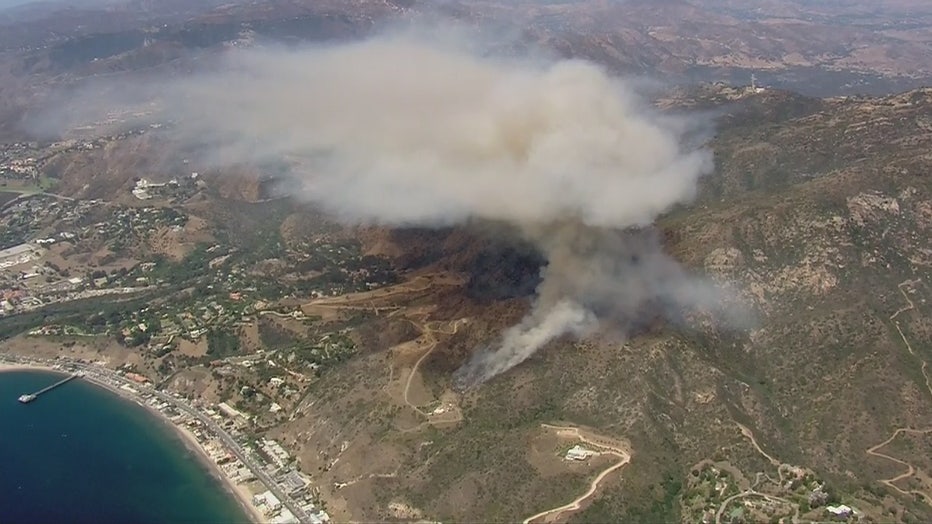 Fire officials reported the two-alarm fire was burning uphill at a moderate rate of speed. No homes were threatened. 
Firefighters were optimistic about extinguishing the blaze due to light winds.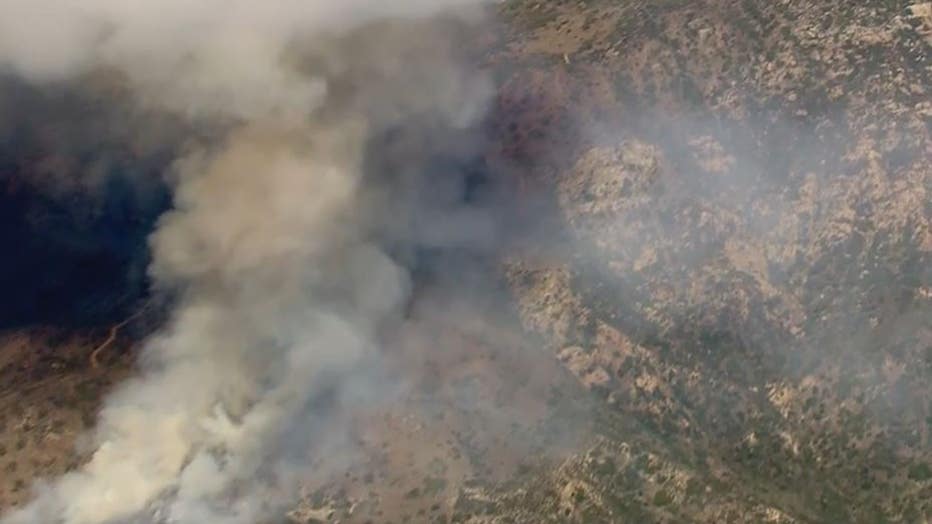 The response team included a large ground crew of more than 200 firefighters and three helicopters using water drop control.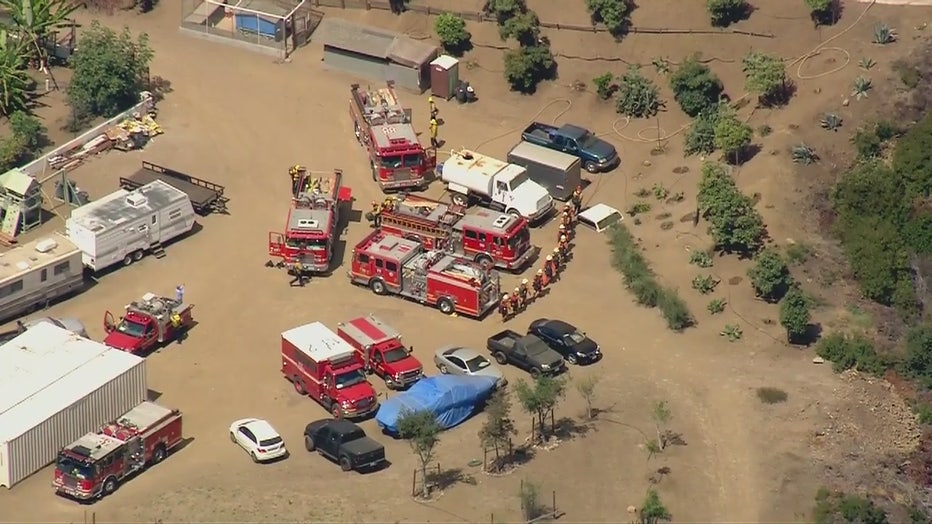 FOX 11's Alexi Chidbachian and Oscar Flores contributed to this report