Brea police: 'Dear Santa, I'm sorry I stole your red suit. I was drunk and made some poor choices'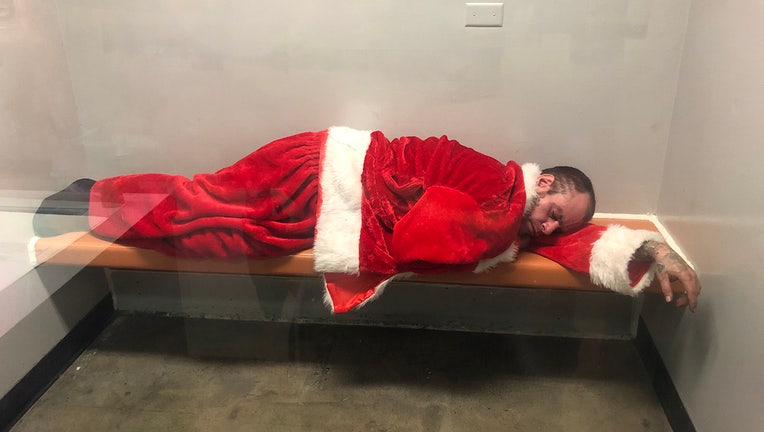 article
BREA, Calif. - A social media post by the Brea Police Department is catching steam on the internet after the department posted a photo of a man in a Santa Claus suit sleeping inside a jail cell. 
It turns out the man in the Santa suit was a suspect in the burglary of a storage shed from a local church Tuesday morning, where, police say, he likely got the Santa suit.
The man was arrested for burglary.
"Dear Santa, I'm sorry I stole your red suit. I was drunk and made some poor choices.  I know it's only October. And it's hot. Too hot for this suit.  But I was drunk. Poor choices. Sincerely, Drunk Santa Suit Criminal," read a tweet by the Brea Police Department.
Police have not released the identity of the suspect but say he appeared to be under the influence of alcohol and/or drugs when officers found him inside his car at about 7 a.m. in the 600 block of Balsa Avenue in Brea.
Looks like someone just made Santa's naughty list.