Nevada parents face murder charges after 8-month-old dies from fentanyl exposure: police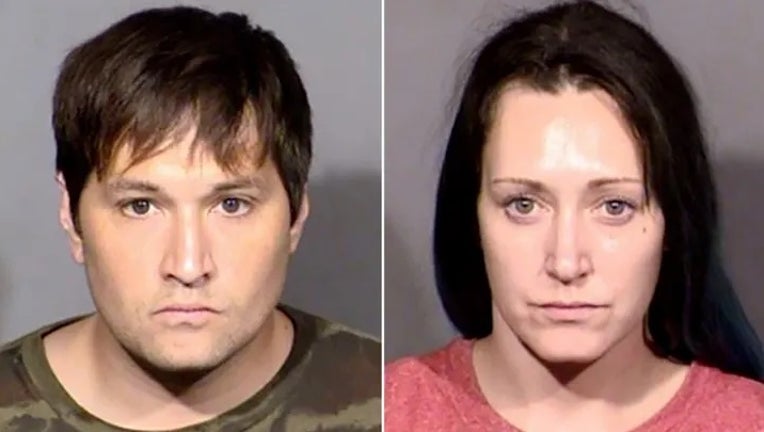 article
Boulder City, Nevada law enforcement officials arrested and charged the parents of an 8-month-old child with murder after an autopsy report found the baby died after being exposed to fentanyl, according to police.
The Boulder City Police Department and Boulder City Fire Department responded to residence on November 15, 2022, after receiving reports of an 8-month-old child that was unresponsive and not breathing.
When rescue crews arrived, they immediately began administering life-saving efforts and transported the child to a hospital in Henderson, Nevada, where the baby was pronounced dead.
The Clark County Coroner's Office conducted an autopsy on the child and learned the cause of death was "a result of fentanyl toxicity." The report also found the child had been exposed to methamphetamine.
Detectives conducted interviews with both parents, 36-year-old Jeffrey Terakami and 31-year-old Kara Marie Dugan, and both said the child was exposed to a mixture of methamphetamine and fentanyl after Terakami spilled a bag of the mixture on their bed.
The child, the parents disclosed, was later allowed to crawl on the same bed where the drugs were spilled.
Police charged Terakami and Dugan with second-degree murder on June 16, and they were transported to the Clark County Detention Center.