Boat stabilized after taking on water at Port of Los Angeles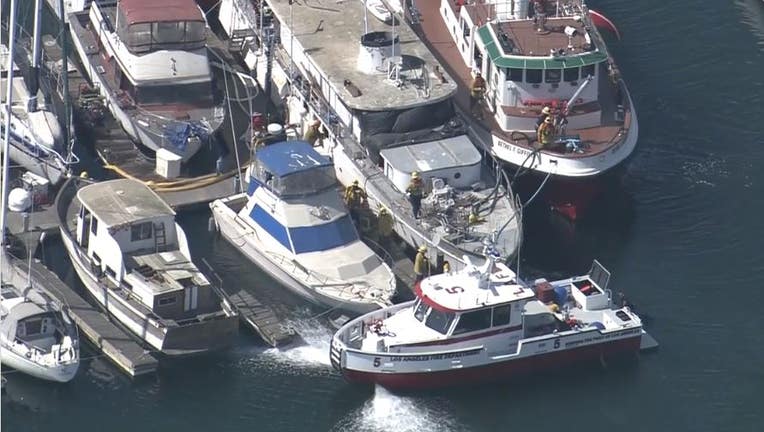 SAN PEDRO, Calif. - Fire crews have stabilized a 65-foot private vessel that was taking on water late Monday morning at Berth 204 at the Port of Los Angeles in San Pedro.
The Los Angeles Fire Department responded to the call late Monday morning after the boat's caretaker had been alerted to a compromised hull allowing water into the vessel faster than the pumps on board the ship could remove it.  Firefighters used their own boat pilots, mates and divers to deploy several siphon ejectors to counteract the incoming water to keep the vessel from sinking.