Blake Lively shows off new brown hair as it's revealed she'll star in 'It Ends With Us'
Blake Lively has a new look, that appears to be timed around the announcement that she will be starring opposite Justin Baldoni in "It Ends with Us," a film adaptation of Colleen Hoover's 2016 bestselling romance novel.
The 35-year-old actress showed off her new brown locks on her Instagram story Thursday. The post coincides with Hoover's announcement that the Gossip Girl alum will play Lily in the movie version of her book.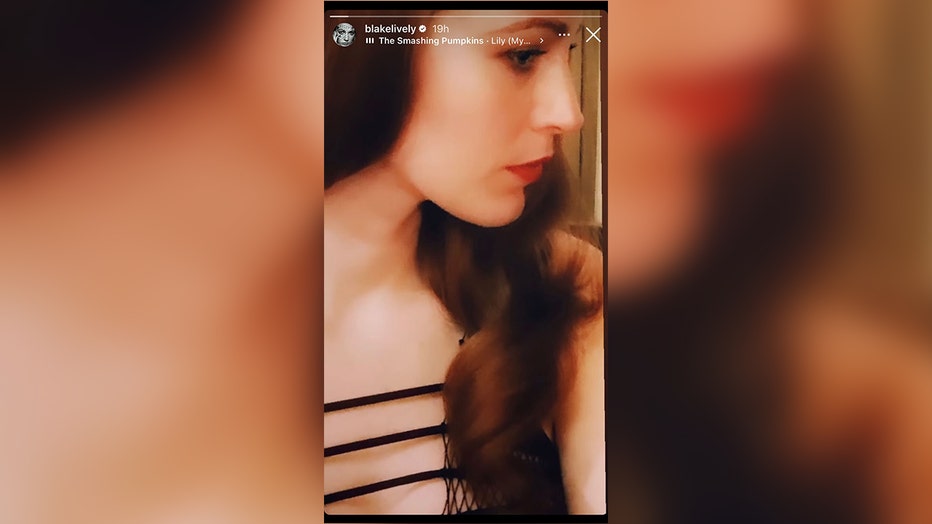 Blake Lively shows off her new brown locks on her Instagram story. (Credit: Blake Lively, Instagram)
Hoover posted a video on Instagram explaining her excitement over the cast. In the video, she was standing in front of her childhood home.
"This house [has] nothing but wonderful memories for me because of the fact that we are now discussing a movie that's made from a book that was loosely inspired by my mother," she explained.
She went on to announce, "Our Lily is going to be played by Blake Lively. Blake Lively, y'all. She's my dream Lily."
She also explained her choice in casting Baldoni to play Ryle. Hoover said, "When I first met Justin Baldoni, who is directing the film for It Ends with Us, I immediately wanted him to be Ryle. I just thought that he had what it takes to play that character. The good news is he's gonna be Ryle. So we have our Ryle and our Lily."
The plot of the book follows Lily, who just finished college and is ready to start her life, when she meets a guy named Ryle and she falls for him. As she is developing feelings for Ryle, Atlas, her first love, reappears and challenges the relationship between Lily and Ryle.
In addition to acting in the film, Baldoni will serve as the director, and Lively will executive produce. The film is being developed by Wayfarer Studios and Sony Pictures.