Billions of snow crab deaths off Alaska coast linked to marine heatwave
The snow crab population has plummeted, as more than 10 billion snow crabs have disappeared from the eastern Bering Sea since 2018.
Dropping to a historical low in 2021, and after historical highs three years earlier, the disappearance of snow crabs is one of the largest losses of marine life worldwide, according to a recent study.
Researchers said the snow crab collapse is linked to a marine heat wave that occurred in the region in 2018 and 2019. Marine heat waves are periods when the temperature of ocean waters is warmer than 90% of previous observations for the same time of year, NOAA said.
The 2018 and 2019 marine heat waves may have caused snow crabs to die by starvation. According to researchers, the amount of calories crabs need rises as the water temperature rises. For the marine heat wave that occurred in 2018, researchers discovered that the caloric requirements for crabs quadrupled.
ALASKA'S SNOW CRAB SEASON UNEXPECTEDLY CANCELED DUE TO DWINDLING POPULATION
Additionally, the area occupied by the snow crab in 2018 had dropped near the lowest levels historically. Combined with the greater need to feed their caloric intake, this reduced area from which to feed suggests that starvation contributed to the die-off of crabs.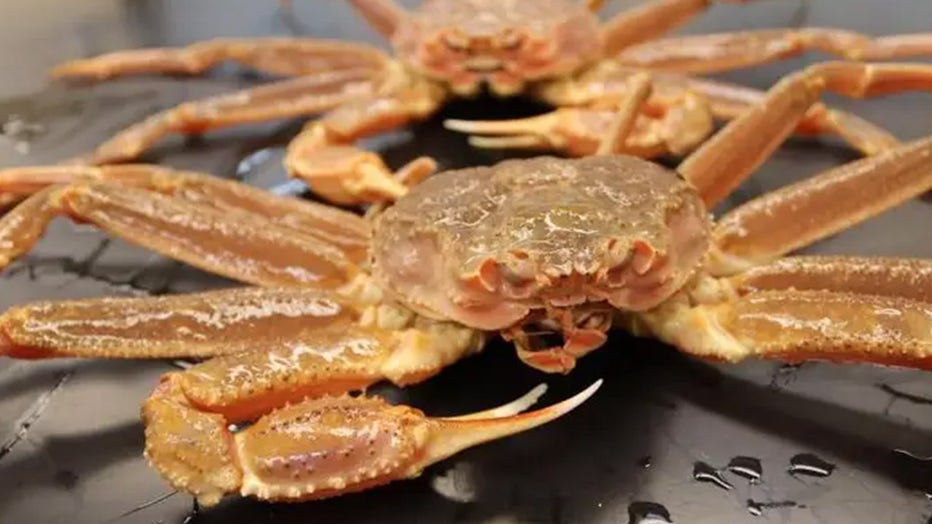 Bering Sea snow crab. (NOAA Fisheries / NOAA)
"Given the recent collapse, the short-term future of snow crab in the eastern Bering Sea is precariously uncertain," researchers said. They noted that a nearby region, the northern Bering Sea, is a possible climate refuge for snow crabs in the long term.
The environmental impact leads to an economic impact in that the snow crab industry has suffered due to the population collapse.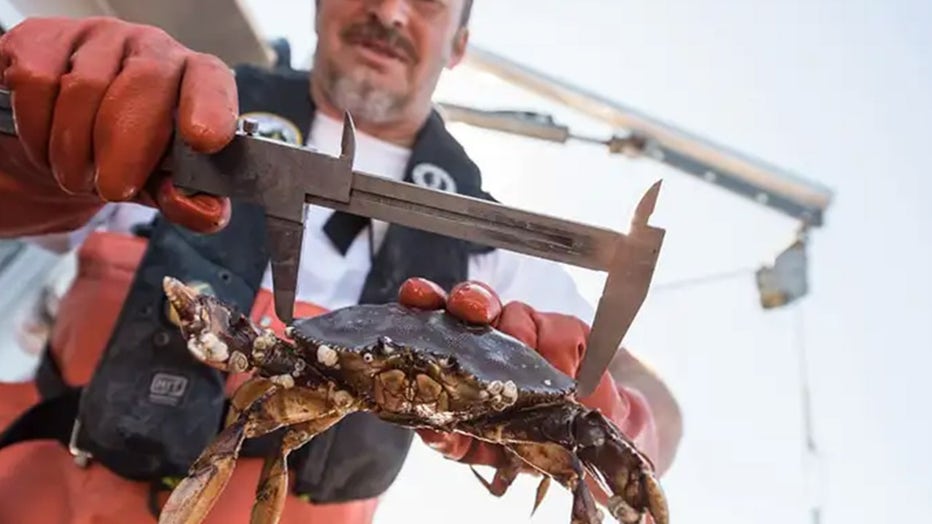 Dungeness crabs are economically important to the West Coast. (Austin Trigg/National Marine Fisheries Service / NOAA)
Officials with Alaska's Department of Fish and Game noted that recovery of the snow crab population will take time, as a juvenile crab typically takes 7–8 years to grow before it is counted in the population that can be harvested.
RELATED: These 21 species have been declared extinct, the U.S. Fish and Wildlife Service says
The crabbing industry believes many members of the Alaskan fleet will face bankruptcy, and overall losses could total over $1 billion.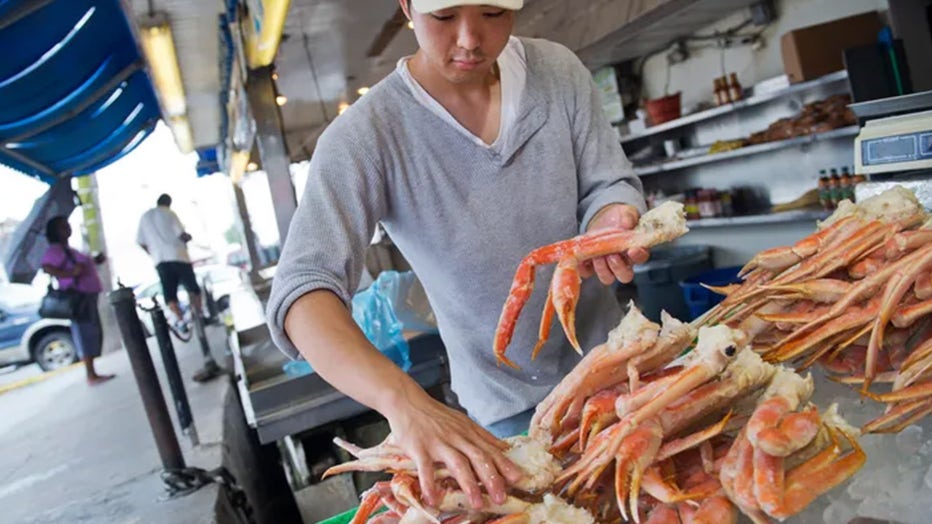 Dennis Kim of Pruitt's Seafood sorts Alaska Snow Crabs in southwest's Maine Avenue Fish Market. (Tom Williams / CQ Roll Call / Getty Images)
Further south along the West Coast, another crab species has also been at risk.
Dungeness crab has experienced a dramatic population decline in recent harvest seasons. While the official cause of the die-off is unknown, NOAA stated that they are considering a number of crab and environmental stressors, such as a lack of oxygen, harmful algal blooms, water temperatures and ocean acidification.