Fire rips through Beverly Hills mansion
BEVERLY HILLS, Calif. - Crews were working to knock down a fire that ignited inside a mansion in Beverly Hills on Friday morning.
Firefighters were called to the home in the 1000 block of Elden Way, located near Sunset Boulevard and Benedict Canyon Drive, just before 4:35 a.m. Fire authorities described the 5,000-square-foot home as being under construction or undergoing renovations.
Crews faced challenges gaining access to the home due to the fact it is under construction and is surrounded by vegetation. 
Officials with the Beverly Hills Fire Department said residents in nearby homes were evacuated and that firefighters were working to keep the fire from spreading to the other homes in the immediate area.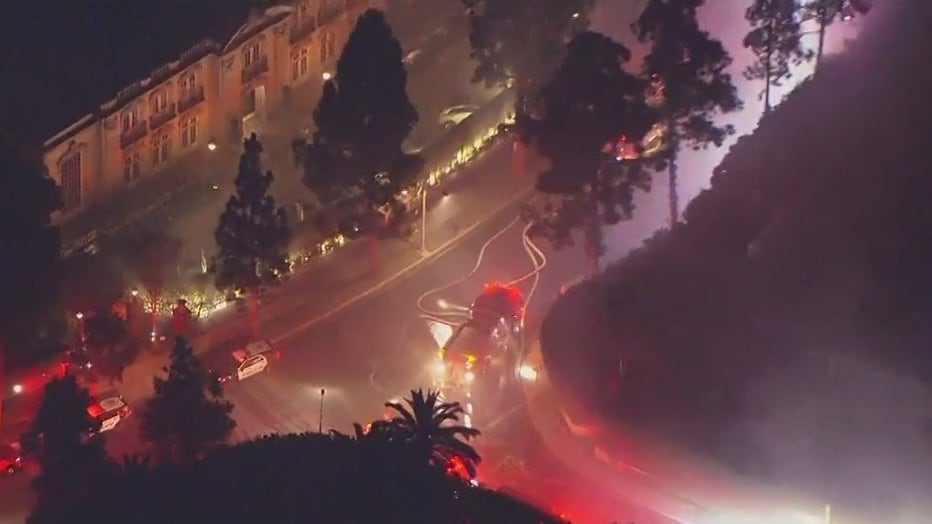 SkyFOX flew over the scene as firefighters worked to knock down a blaze in Beverly Hills on Friday, Feb. 3. 
No injuries were reported as of 5:45 a.m.
Crescent Drive is closed in both directions was closed while crews work to knock down the flames. 
The firefight remains active.