Bedbug infestation forces closure of LAPD's Pacific Division jail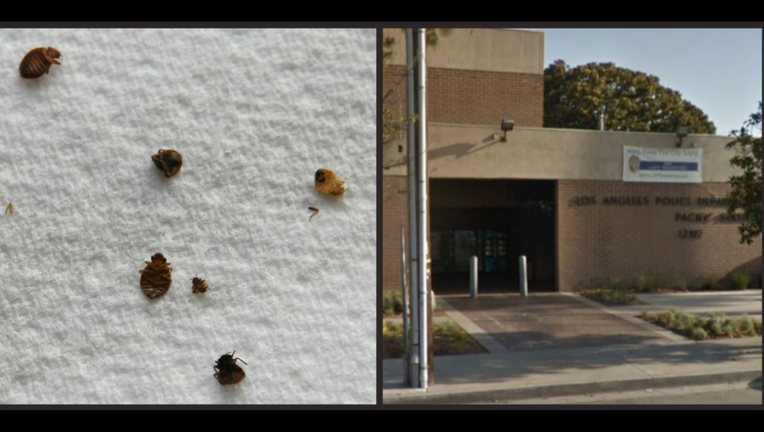 article
A bedbug infestation has forced the closure of the Los Angeles Police Department's Pacific station jail until Friday, police said Wednesday.
The infestation was confirmed this morning by exterminators, who spray-treated the facility and will do another inspection later in the day to determine if a second spraying is needed, according to an LAPD statement.
When the infestation began or was reported at the jail at 12312 Culver Blvd. was not immediately clear.
The department's General Services Division will go through the entire jail and vacuum it Thursday morning, while also looking for signs of any additional bed bugs. The jail is scheduled to remain closed until Friday evening.
The jail closure comes days after word that three LAPD officers were infected with a highly contagious staph infection after what a police union official says was an encounter with a homeless person at a police station.
That outbreak started sometime within the last week at the LAPD West Valley station in Reseda when officers arrested a transient who was brought to the station, which has since undergone cleaning of all surfaces to stop the MRSA bacterium from spreading.
The three infected officers are on medical leave. All are expected to make a full recovery, according to the union, the Los Angeles Police Protective League.
MRSA -- Methicillin-resistant Staphylococcus aureus -- is a highly contagious bacterium that is particularly hard to treat because it's resistant to some commonly used antibiotics.
CNS contributed to this story.