Authorities circulate composite sketch of suspect in fatal Azusa shooting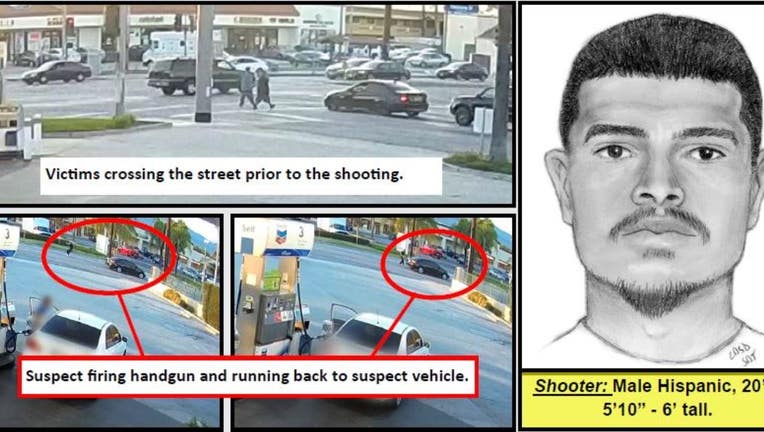 AZUSA, Calif. - Authorities on Monday circulated a composite sketch of a suspect in a fatal gang-related shooting in Azusa last summer.  
John Medrano, 24, was gunned down July 14 at about 7:45 p.m. near the intersection of South Azusa Avenue and Gladstone Street and died that night at a hospital, according to Deputy Trina Schrader of the Los Angeles County Sheriff's Department.  
Get breaking news alerts in the FOX 11 News app. Download for iOS or Android.
Witnesses described the suspect as a Hispanic man in his 20s, about 5feet, 10 inches to 6 feet tall, with a medium build and dark hair, Schrader said. He was driving a four-door Toyota Corolla with a partial plate of 924. 
Anyone with information about the suspect's identity or whereabouts is asked to call the Sheriff's Homicide Bureau at 323-890-5500.
Those wishing to report anonymously can call 800-222-TIPS.