Authorities arrest man accused of killing girlfriend, two young boys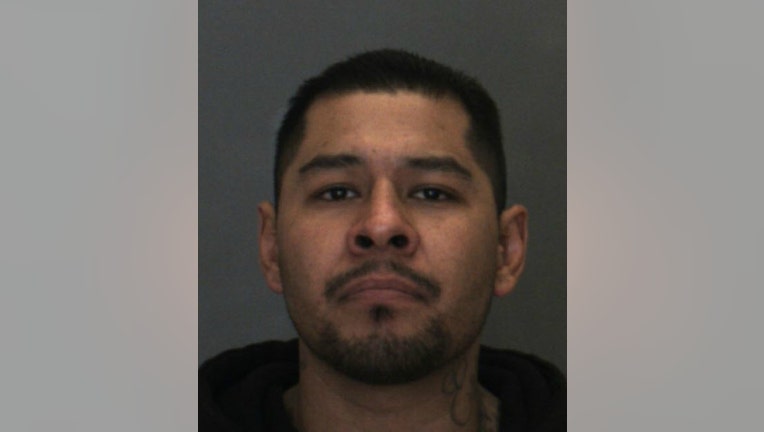 article
VICTORVILLE, Calif. - Authorities have arrested a suspect they're calling "armed and dangerous" who was on the run accused of killing his girlfriend and two boys on Thursday.
On Wednesday morning just before 11 a.m., Victorville deputies were called to a home on Ferndale Road and discovered signs of a struggle inside. At the time, deputies learned that Erlinda Villareal, 42, and her boyfriend, Louis Lucero, 35, lived at the home.
The couple was not home when deputies arrived and had not been seen or heard from since early Wednesday morning, authorities said in a press release. Detectives attempted to locate the pair and Lucero's vehicle but were unsuccessful.
Later that evening, just after 5:30 p.m., a person off-roading in the desert area of Waalew Road and Corwin Road in Apple Valley discovered the bodies of three individuals. 
The victims were later identified as Villareal, and two boys, around the ages of 9 and 12, who have yet to be positively identified.
"Detectives determined that the victims left the Ferndale Road home with Lucero and were murdered at an unknown location, then left in the desert area where they were found," authorities wrote in a press release.
Lucero was identified as the suspect in this investigation and was believed to have fled the area in a silver-colored 2008 Ford Explorer, with California license plate 6HCF706.
Lucero was arrested in Eagle County, Colorado on an unrelated charge Friday shortly before 12:30 p.m. He will be scheduled for an extradition heading before returning to San Bernardino County.
Get breaking news alerts in the FOX 11 News app. Download for iOS or Android.
Anyone with information regarding this investigation is asked to contact Detective Nicholas Clark, Specialized Investigations Division – Homicide Detail at 909-387-3589.
FOX 11 Digital Producer Oscar Flores contributed to this story