Chicago man has surgery overseas to become taller
ATLANTA - People all over the world are enamored by a man who just returned from Turkey where he had surgery to grow from 5-feet-5-inches tall to 6-feet.
Some men view their height as either a blessing or a curse. Dynzell Sigers says he always knew he was smaller and found himself saying those two words Skee-lo made a music hit: "I wish."
He wished he was a little bit taller, but not to be a baller.
"I don't do sports," he said.
Not even to make all the pretty women holler.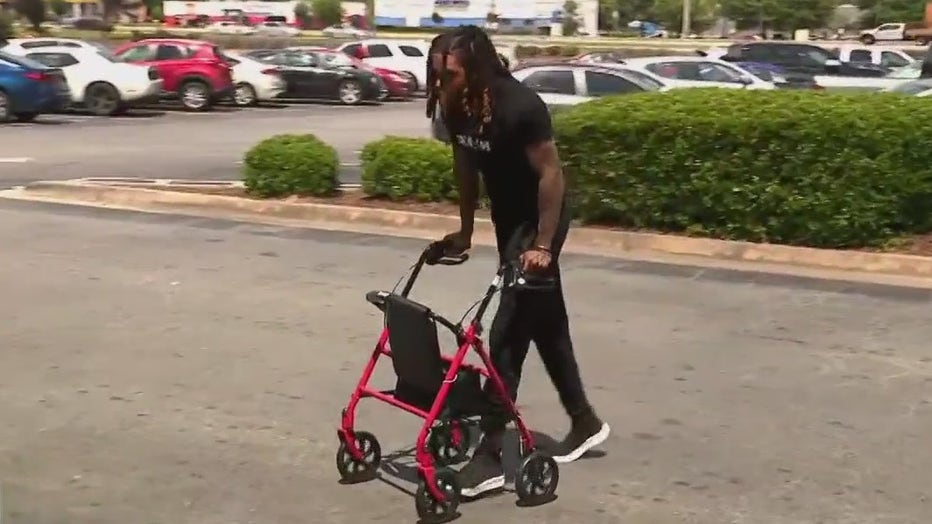 Dynzell Sigers said he wanted to have the surgery to become the best version of himself.
"Women have said some crazy things to me, especially since the surgery. They know it'll take another six months before I'm fully up and running, and I've noticed no one seems to care that I have two broken legs," he laughed while leaning on a crutch.
"I wanted to become the best version mentally, spiritually, and physically," he said. "And for me, that included height."
It all started in December in Turkey when Sigers underwent his first of what will be six surgeries.
"They break the bone, put a rod in it, and turn a key every day for 90 days to grow the bone," he said. "A lot of people ask about the skin or the muscle. It's your skin, just stretched out," Sigers said.
Dynzell Sigers said he wanted to have the surgery to become the best version of himself.
He underwent that surgery twice: Once on his lower leg and again on his upper.
It cost about $80,000 overseas, versus the estimated $150,000 he would've spent in the states.
"It's a company called Live Life Taller. They have a rehab center every day. They help you get back on your feet," he said. "You're there the entire time … whereas, when I was going to do it in America, all the facilities that I found, they do the surgery and they send you home."
Originally from Chicago, he's in the Atlanta area to visit his daughter and heal with his mom by his side.
Sigers spends much of his spare time regaining muscle in the gym.
"A lot of people approach me in the gym just to tell me they're proud of me. They don't know what's going on, they just say 'Hey man, I'm proud of you, keep pushing,'" he said. 
"Little do they know, I did it to myself," he laughed.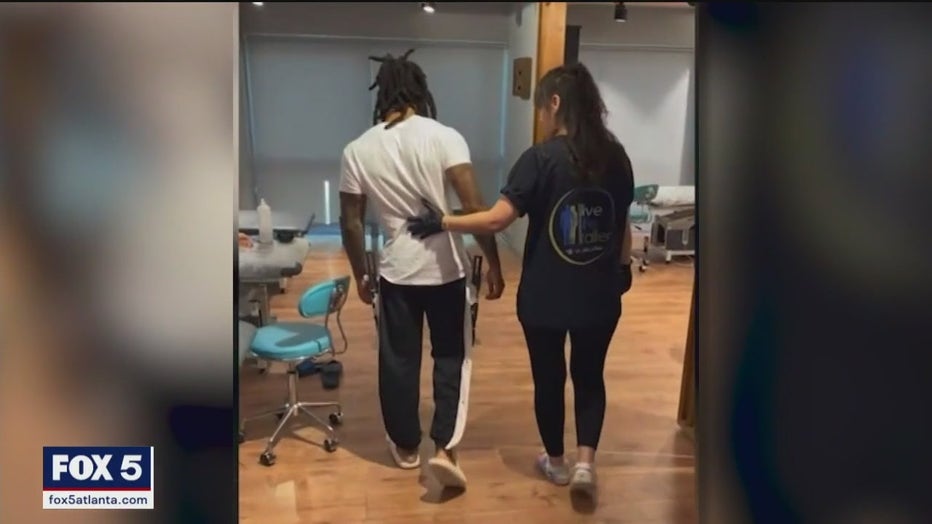 Dynzell Sigers said he wanted to have the surgery to become the best version of himself.
For those asking about his upper body, he says he's proportionate.
"I've always noticed my arms were too long for my body. They measure your wingspan before the surgery to make sure, and mine is of a 5-feet-10-inch tall man," Sigers said.
He's also faced plenty of criticism.
"Some people say 'Love what God gave you.' I think God blessed us with the ability to change things we're not so happy about," he said.
He said he's always had a big personality, now he has the height to match.
Sigers says he's upfront with anyone who asks about his experience. His brothers, who are both 5-feet-4-inches tall, say he proves anything is possible. He says he's already seen his new height help his rap career.