1 killed, 3 injured in pileup on 101 Freeway in Calabasas
CALABASAS, Calif. - At least one person was killed in a multi-car pileup on the 101 Freeway in Calabasas Monday night, according to reports.
The crash was first reported just after 9 p.m. on the westbound lanes of the 101 Freeway east of Los Virgenes Road.
According to the California Highway Patrol anywhere between 8 and 10 cars were involved in the crash, with multiple cars overturned. Aerials from SkyFOX seem to show at least one car made it over the median from the westbound lanes to the eastbound lanes.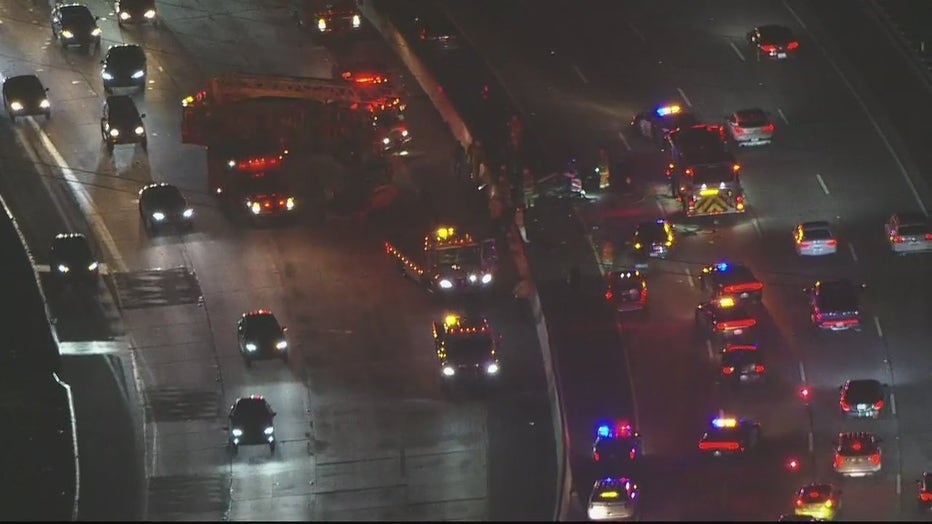 SUGGESTEED: 3 vehicle crash on the 101 Freeway injures 3, including young child
CHP issued a SigAlert for lanes on both sides of the freeway for at least two hours.
Crews worked overnight to assess the scene. CHP confirmed to FOX 11 that two people were extricated from their vehicles, one person suffered minor injuries, and one person had been killed.
No further information was released by authorities.