Assemblywoman Cottie Petrie-Norris explains how reopening some O.C. beaches came to fruition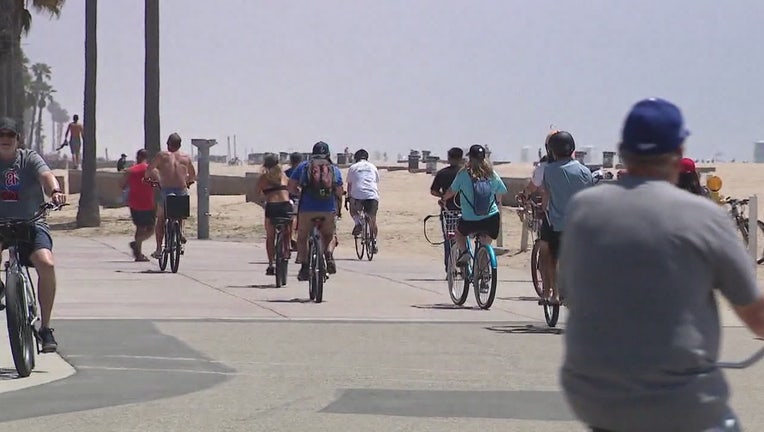 article
LAGUNA BEACH, Calif. - Beaches reopened in the cities of Laguna Beach and San Clemente Tuesday morning for recreational use, allowing residents to exercise while maintaining a safe social distance. 
The reopening process comes after Governor Newsom ordered all the Orange County to beaches shut down.
The plan was negotiated by leaders including Assemblymember Cottie Petrie-Norris, who represents District 74. The district encompasses Huntington Beach, Newport Beach, Costa Mesa, Laguna Beach, Irvine and Laguna Woods. 
RELATED: Stay up to date on all coronavirus-related information
Petrie-Norris joined Tony McEwing on Good Day LA to talk about how they got it done and what beachgoers can expect.
Petrie-Norris worked hand in hand with Newsom, local mayors, and the California Office of Emergency Services to quickly respond and make sure residents could get beach access safely.
"The Governor was always really clear," Petrie-Norris said. "that he supported opening the beaches for active recreation
RELATED:
• Newsom approves four-phase reopening plan for beaches in San Clemente, Laguna Beach
• Gov. Newsom announces temporary hard closure of Orange County beaches
• Gov. Newsom to announce closure of all beaches and state parks
• Gov. Newsom scolds beachgoers who didn't heed social distancing guidelines
• Heatwave draws 40,000 to Newport Beach
The plan will be rolled out in four phases.
Phase One, which is currently in effect, involves reduced hours, weekdays only, active use only.
Phase Two will add weekends, active use only and hours will remain limited.
Phase Three is regular beach hours, weekends and weekday s with active use only and finally, in Phase Four, it's back to business as usual with active and passive use, weekends and weekdays with regular hours.
Petrie-Norris said they followed the model that Ventura and San Diego counties implemented, which allowed people to enjoy the mental and physical health benefits of being at the beach, while also protecting public health and continuing to flatten the curve of the coronavirus.
Other O.C. beaches are expected to follow similar models and re-open soon.
Get breaking news alerts in the FOX 11 News app. Download for iOS or Android.