Armed robber wanted for 2 parking lot thefts minutes apart
LOS ANGELES - Detectives in Los Angeles are searching for a man they said is wanted for at least two armed robberies within minutes of each other last week. In both robberies, the victims said the thief used a similar ruse to get them to hand over their belongings.
Both robberies happened back on July 2. The first happened just before 9:30 p.m. in a parking lot in the 8900 block of Sepulveda Boulevard. Police said that after the victim got into their car, the suspect walked up to them, asking for a cigarette, before pulling out a silver semi-automatic handgun and demanding the driver's things. The thief took the driver's things then fled the scene.
Minutes later, around 9:40, the same suspect pulled off a similar robbery in another parking lot, this time in the 5800 block of W. Manchester Boulevard. The suspect again went up to the victim, who was standing next to his car, and asked the man for a cigarette. He then left, coming back shortly after that with the same gun, demanding the man's things. That's when police said the suspect got into a white, four-door car, believed to be a Mercedes, and fled.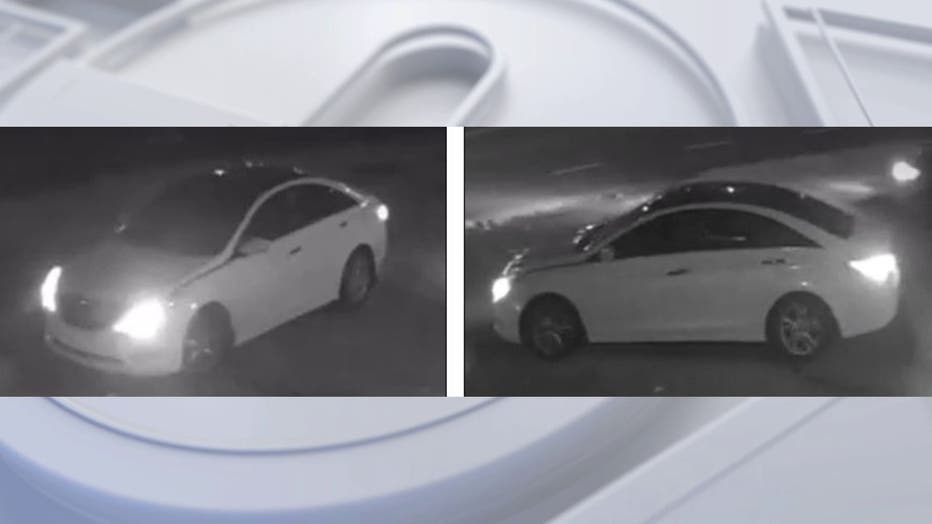 The Los Angeles Police Department said the man they're looking for is Black, between 17 and 25 years old, is between 5 feet 6 inches and 5 feet 8 inches tall and weighs around 135 pounds. They also said the suspect was wearing light blue jeans with a rip on the left knee and white Velcro high-top shoes during both robberies. 
Anyone with information about these robberies was asked to contact LAPD detectives by calling 310-482-6395 or 877-527-3247, or emailing 36045@lapd.online.