Anne Heche receives final resting place at Hollywood Forever Cemetery on Mother's Day
Anne Heche was laid to rest at the Hollywood Forever Cemetery, Cathedral Mausoleum on Mother's Day.
Heche died on Aug. 11, and was laid to rest later that month. The Los Angeles County Medical Examiner-Coroner's office ruled her death as an accident as a result of "inhalation and thermal injuries." She was 53.
"She loved everyone so passionately and deeply and her children, her legacy, thank everyone for their support and love through this difficult time and are grateful to be able to honor their mother, today on Mother's Day," a representative for Heche's estate told Fox News Digital.
Heche is survived by her two sons: Homer Laffoon, 21, and Atlas Tupper, 14.
Her site includes a portrait and a butterfly above her name, in addition to, "Mother, actress, writer, director, creator, believer. Live in love."
In a statement to The Associated Press last year, Heche's son Homer said he and his brother "are convinced our Mom would love the site we have chosen for her; it's beautiful, serene and she will be among her Hollywood peers."
The cemetery has in recent years become a cultural hub for film screenings, musical performances and festivals.
Founded in 1899 and located near the Paramount Pictures lot, the cemetery is home to the graves and tombs of actors including Judy Garland and Douglas Fairbanks. Heche's spot in the mausoleum is in the cemetery's Garden of Legends.
Heche's estate rep added, "Her crypt is across from Chris Cornell and Johnny Ramone, next to Mickey Rooney."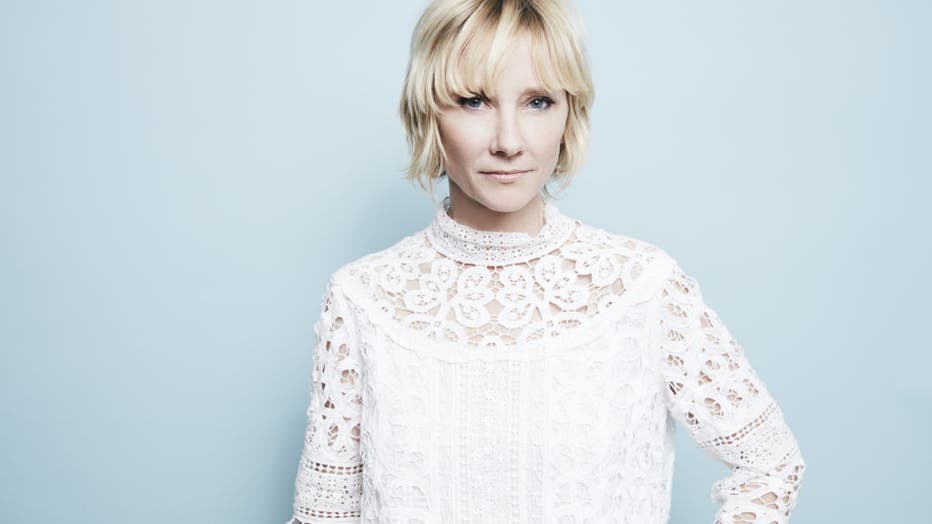 File phot of Anne Heche on May 15, 2017 in New York City. (Photo by Maarten de Boer/NBC/NBCUniversal via Getty Images)

The "Six Days Seven Nights" star was involved in a collision on Aug. 5 in Mar Vista. Coroners also listed a "sternal fracture due to blunt trauma" under "other significant conditions" attributed to her death.
Heche suffered a "severe anoxic brain injury" and remained "in a coma" under medical care at the Grossman Burn Center in West Hills for the opportunity to donate her organs through the OneLegacy Foundation.
"It has long been her choice to donate her organs, and she's being kept on life support to determine if any are viable," her representative confirmed at the time.
Heche was "peacefully taken off life support" on Sunday, Aug. 14, after being declared brain-dead days before.
Following her death, Homer faced a contentious court battle with Atlas' father, James Tupper, who contested Laffoon's appointment as guardian of her estate.
Tupper, who dated Heche for 11 years and has Atlas with the late actress, initially filed paperwork seeking to establish himself as the guardian ad litem of his son, who is legally a minor.
In November, Tupper was denied his petition.