Annapolis man accused of killing 3 neighbors over parking dispute
ANNAPOLIS, Md. - Authorities arrested and charged a neighbor with the fatal shooting of three people and wounding of three others outside a home in Annapolis Sunday night. Witnesses told police the shooting stemmed from a dispute over street parking.
Annapolis Police Chief Edward Jackson says 45-year-old Charles Robert Smith has been charged with three counts of second-degree murder, three counts of first-degree assault, three counts of attempted murder, and use of a handgun in a crime. He appeared in court on Wednesday and is being held without bond.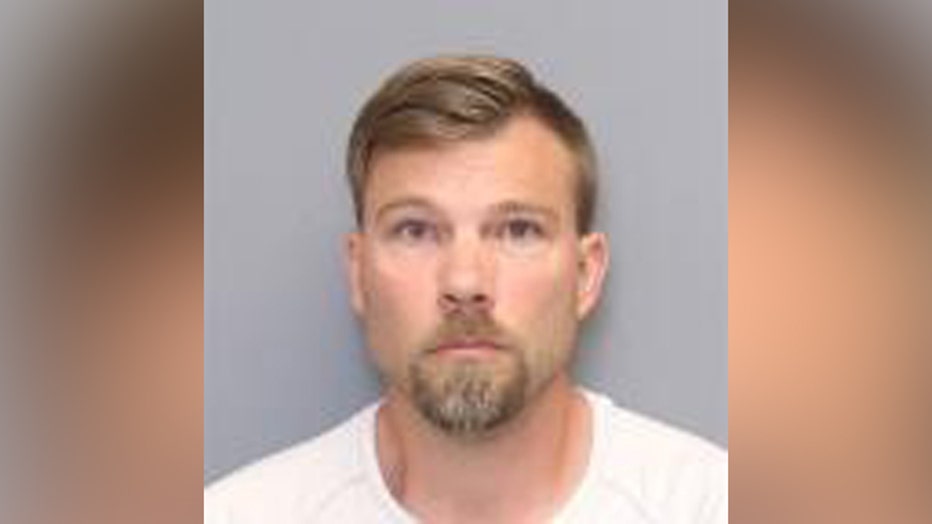 At a press conference Monday, Jackson said the shooting happened at a residence in the 1000 block of Paddington Place Sunday around 8 p.m. during some type of gathering. Jackson said a long handgun and a semi-automatic handgun were recovered from the scene, but he did not confirm who the firearms belonged to or whether the "long handgun" was a semi-automatic or fully automatic firearm.
Elected officials did speak to the severity of the damage the firearms had. 
"I don't think there is anything that we as a local jurisdiction could've done to prevent weapons of the kind that were used," said Anne Arundel County Executive Steuart Pittman. "I don't know exactly what they were, but they were powerful to do a huge amount of damage on the front lawn of a home in a quiet neighborhood in a short amount of time, and weapons like this have no place like this in our neighborhoods."
"Today, Annapolis grieves, but this pain is accompanied by purpose – knowing that in response we will choose to do more than give hearts and thoughts and prayers because that's simply not enough," said Maryland Governor Wes Moore, vowing to address mass shootings and the prevalence of firearms in communities.
Three victims were reported dead at the scene Sunday night. Three others were taken to Shock Trauma where they remain in stable condition.
3 dead, 3 injured after shooting at Annapolis home
The men killed were identified as a father and son: 55-year-old Nicholas Mireles of Odenton, and 27-year-old Mario Antonio Mireles Ruiz of Annapolis. A third victim, 25-year-old Christian Marlon Segovia, of Severn, is believed to be a friend.
Witnesses told FOX 5 the victims were at the 1,000 block of Paddington Place in Annapolis for a birthday party.
According to new charging documents released on Monday, Annapolis Parking Enforcement had received a call at around 7:45 p.m. Sunday from the shooting suspect's mother over a car blocking their driveway. There was apparently an issue with pulling out their vehicle.
Witnesses told police that Mireles went over to the neighbor to address the issue. They argued, then witnesses told police the suspect arrived, allegedly pulled out a gun, and tussled with Mireles Ruiz over that gun before he and Segovia were shot. Witnesses told police, the suspect then went into his home and started firing from a home window, killing the 27-year-old's father as he was trying to render aid to his son. Others were also shot, and FOX 5 has learned that Mireles Ruiz had two children and a third on the way. 
The other surviving victims were shot in the ankle, and arm and a third person was shot in the leg and back.
Authorities say Smith surrendered immediately and was taken into custody.
"This is not a Second Amendment issue. We have far too many higher power weapons that are in the hands of people with rage, mental illness, substance abuse – you mix those two together, what good's going to come out of that?" said Annapolis Police Chief Edward Jackson. "This type of crime is a social problem. It's not a law enforcement problem, it's a social problem, and we have to do something to mitigate the use of handguns and availability of handguns."
FOX 5's Melanie Alnwick says she observed at least 24 evidence markers at the scene Monday morning.
"Tonight was an example, of yet again, senseless violence. People trying to resolve issues with guns," said Annapolis Mayor Gavin Buckley Sunday at the scene. "It is the most ridiculous thing that we can do as a society. We have to do things to stop this."
The FBI and ATF are assisting Annapolis Police in their investigation and are expected to remain on seen for at least another half a day.