Animal control removes anaconda from toilet in Va. apartment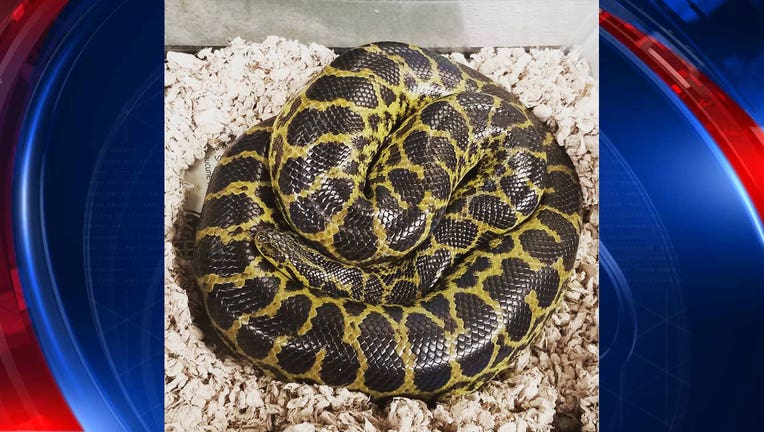 article
ARLINGTON, Va. - Animal control officers in Arlington County got a big surprise while responding to a call at an apartment last week - an anaconda in a toilet!
The Animal Welfare League of Arlington said Officer Brenys White was able to get the snake out of the toilet safely and bring it back to their shelter.
The humane organization said it was able to find a new home for the snake as a specialist familiar with the species was found to provide care for the juvenile yellow anaconda.
"We highly encourage anyone thinking about having a snake as a pet to do extremely thorough research to determine whether they will be able to adequately care for their snake," the Animal Welfare League of Arlington wrote on its Facebook page. "Fully grown, Yellow Anacondas can be up to 13ft long and weigh more than 100lbs. They need specialized care and housing, and while they are non-venomous, can be dangerous when they reach full size and are not well-socialized."