Angeles National Forest Service sending 20 local firefighters to Australia
LOS ANGELES - The Angeles National Forest Service is sending 20 firefighters to Australia to help battle the raging wildfires in the country, a spokesman announced Friday.
The firefighters, who come from all parts of the L.A. Metro area will assemble at the Little Tujunga Hotshot Station at 12371 Little Tujunga Canyon Road at 3 p.m. Monday, said Forest Service spokesman Andrew Mitchell. The firefighters are scheduled to fly out of Los Angeles International Airport at 4:30 that afternoon.
"Australian firefighters come over here to train with us to fight out fires, so we are returning the favor to them,'' Mitchell said.
Related: US sends more than 100 firefighters to help battle devastating Australian bushfires
The request for assistance came through the National interagency Fire Center in Idaho. It's the first time since 2010 that the federal government is sending U.S. firefighters to help combat bushfires in Australia. 
The country is experiencing what is considered to be its worst fire season on record due to extended drought combined with hot and dry weather conditions that have drastically elevated fire risk across much of the country, with most of the destruction focused in the states of New South Wales, Queensland and Victoria.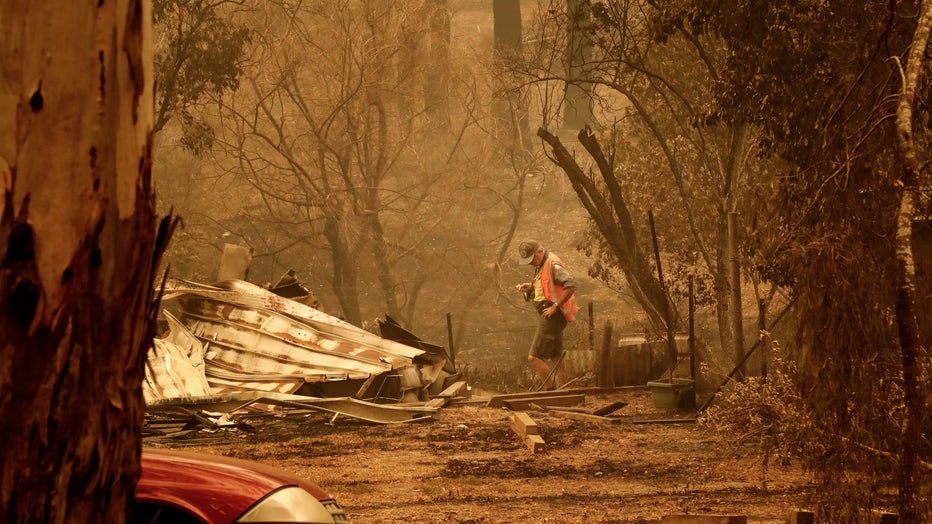 (Photo by Darrian Traynor/Getty Images)
The firefighters will be in Australia for 35 days before they are rotated out, Mitchell stated. 
"It's possible we will send over another crew, when this crew rotates out,'' he said.
Many of the firefighters from the Los Angeles area recently battled the Saddleridge Fire that burned over 8,700 acres in Sylmar this past October.