Alleged sexual predator in custody after targeting several teens at an LAUSD middle school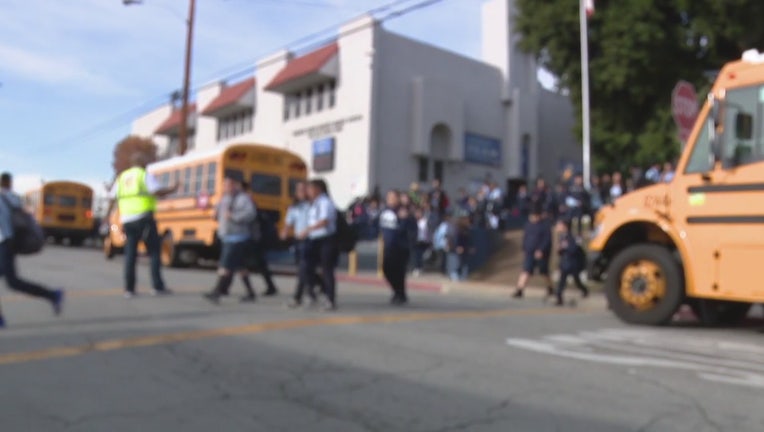 EAST LOS ANGELES, Calif. - A 25-year-old suspect is in custody after at least three teenage girls, identified in the criminal complaint only by their first names report they were victims of an alleged sexual predator.
The incidents targeted students at Griffiths Middle School, a "STEAM " magnet school in East L.A. dating back to March of this year. 
Apparently, one of the teenagers at the suspect's urging sent him compromising videos or photos of herself via social media, then became alarmed when he shared them with others and asked for more. 
That's when she went to authorities.
FOX 11 has learned the school district knew about this criminal investigation months ago but didn't notify the parents via a robocall until last week ,which is when we started asking for information.  
Their explanation via phone to FOX 11 on Tuesday was that it didn't involve a school district employee and nothing happened on campus.
According to attorneys like Brian Claypool who's successfully sued the school district over sexual abuse cases in the past, the district may not have a legal obligation to notify parents earlier but certainly a moral one, to protect the safety of students.
The district won't address that beyond what I was already told and released only that statement we had reiterating what they sent to parents with minimal information.